Lewis Hamilton Delivers Final Verdict on Toxic Rivalry With Max Verstappen: "Maybe He Has a Problem With Me but…
Published 01/22/2023, 2:12 PM EST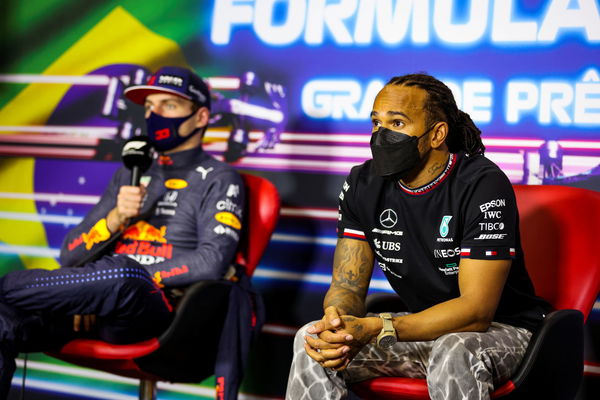 There have been many epic rivalries in the sporting world, and F1 is no exception, with each season's narratives being shaped by the constantly changing sands of conflicts between drivers and teams. But occasionally, a rivalry emerges that stands out from the crowd. That's what the 2021 World Championship tussle between Lewis Hamilton and Max Verstappen was about. Despite the heartbreaking final at the Abu Dhabi GP in 2021, Lewis Hamilton claims there is no rift between the two competitors.
ADVERTISEMENT
Article continues below this ad
Last year, as the championship race came down to the wire, the competition was extremely intense. Until the final lap of the season's last race, which Verstappen won in disputed circumstances, the two drivers were neck and neck for the championship. This fight was so passionate, fascinating, contentious, and dramatic that it may rightfully be regarded as one of the greatest rivalries, ranking alongside Michael Schumacher vs. Mika Hakkinen and the other classic contests that define Formula One.
ADVERTISEMENT
Article continues below this ad
However, following rising rumors about the bitter rivalry that has further intensified the long-standing conflict between Mercedes and Red Bull, Lewis Hamilton has finally spoken up. Hamilton remarked in an interview with Formula One magazine that his few comments encompass the entire subject. The Briton said, "At least, he is a lot younger, so maybe he has a problem with me, but I am not sure about that and I actually assume not. Although I can't speak for him. He did everything he had to do in 2021, so why should I have a problem with him? He performed and delivered every weekend, nobody can take that away from him."
"People like to talk about there being problems between Max and me. I respect him," he added.
Verstappen has dominated the racing world to an incredible degree this year, shattering Hamilton's previous record for most points in a season and becoming the first driver to win 14 races in a row. In addition to their battle in 2021, Verstappen and the Mercedes driver collided at the Brazilian Grand Prix, and when speaking there, he addressed their on-track rivalry.
Max Verstappen shares his thoughts on the battles with Lewis Hamilton
ADVERTISEMENT
Article continues below this ad
Both Lewis Hamilton and Max Verstappen are outstanding race car drivers, however, they are at different stages of their careers. While one has accomplished nearly all a racing driver can accomplish, the other is still striving to capture the entire F1 universe in his fist. Whenever the two greatest drivers of the modern race compete on the track, the laps are interesting to watch.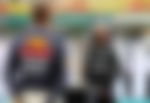 SilverArrows.net cites an interview with Motorsport in which Verstappen emphasizes their on-track competition with the British driver. He said, "I have to be careful what I'm saying here. But with everyone I've been fighting, it's been really hard, aggressive battles and we never really came together. Somehow, with Lewis, it's a different story. And I honestly don't understand. Maybe it's just a generation thing, that we understand each other better, we are racing nicer to each other. I don't get it."
ADVERTISEMENT
Article continues below this ad
WATCH THIS STORY: Max Verstappen: 'Is my title tarnished? Not at all. I really deserved it'
This year, fans waited all year for Formula 1's most fascinating duel. And they were able to see it during the last weekend at the Brazilian Grand Prix. According to many F1 analysts and pundits, the rivalry will reach its pinnacle in the 2023 season. In light of this, do you believe Lewis Hamilton will reclaim the title from Max Verstappen this year?