Lewis Hamilton Details How His Father Is Responsible for One of His Key F1 Skills
Published 04/04/2021, 8:14 AM EDT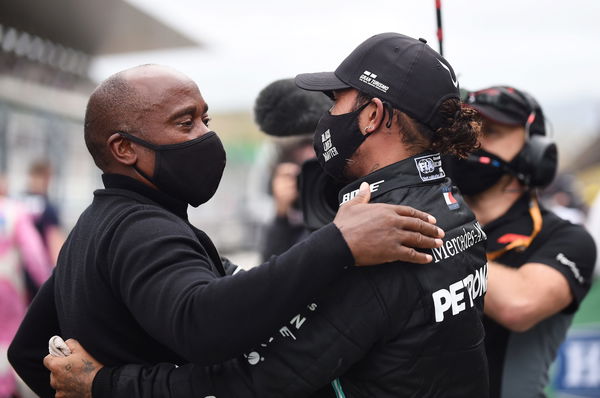 ---
---
Lewis Hamilton is arguably the greatest driver of his generation. But while we, as an average fan, can see the differences in quality between someone like a Roger Federer, Michael Jordan, Lionel Messi, and their contemporaries in their respective fields, it is hard to compare and contrast in F1 with the naked eye.
ADVERTISEMENT
Article continues below this ad
Hence, the key differentiator to us becomes the lap times. But how does a driver gain that millimeter of a second over his rival?
There are a number of factors in a sport that has such fine margins, but the most important one is braking.
ADVERTISEMENT
Article continues below this ad
"If you can brake 0.2 seconds later at 200mph, you've gone a lot further," David Coulthard once remarked. If you brake harder and later than your rivals, you can get on the throttle more quickly at the exit of the corner.
And that's exactly what Lewis Hamilton does.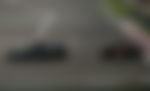 This skill is not something that every driver on the grid can do just as well as Hamilton. He's learned through countless hours of practice from a young age. He credits this ability to his father, Anthony Hamilton, who forced him to brake late during his Karting days.
"I was so frustrated at my dad," Lewis remarked.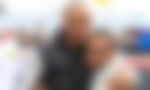 How Lewis Hamilton perfected the technique?
The Mercedes driver came on the show with Graham Bensinger a few years ago. He divulged all the details of his famous late-breaking techniques to the host.
ADVERTISEMENT
Article continues below this ad
"My dad would go around and he would stand on the track and see where the best driver, the British champion, was braking. So, he was breaking here, the corner's that over there, he would move further down the road, a couple of meters further. And he would be like, 'you got to break here. Not where he's breaking, break further.'"
His dad was strict and that's why Lewis had to follow it like an order, "He didn't explain it. It was like my dad my when he said something, you did it!"
ADVERTISEMENT
Article continues below this ad
The former McLaren driver spun a lot, sometimes went into the pond at the Rye House karting track, near their family home in Stevenage. Though his father did not show any remorse and told Lewis to repeat the drill.
He failed, he tried again and ultimately he succeeded. And now since his move to F1, he's mastered it.