Lewis Hamilton Discusses Actors in Potential Biopic of the 7-Time F1 Champion: "There Are So Many…"
Published 05/13/2022, 8:14 AM EDT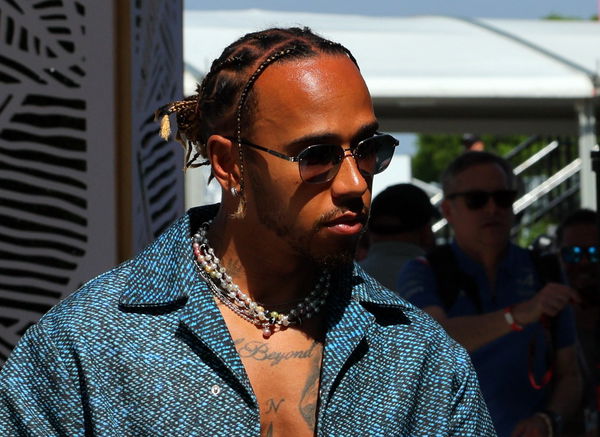 Lewis Hamilton is one of the fastest and most successful drivers in Formula 1 history. Add to that a number of high-profile celebrity friends and business deals, and it's clear he has a great life outside of motorsport. But what is he thinking about his next career step when he stops driving?
ADVERTISEMENT
Article continues below this ad

That is a question only he knows the answer to. However, with his varied interests in several fields outside the sport, we will not be surprised to see him turn up in Hollywood. And certainly, it will not be the first time he appears on the big screen.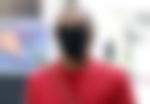 ADVERTISEMENT
Article continues below this ad
In conversation with Sky Sports along with NFL legend Tom Brady, Hamilton revealed his thoughts on a biopic of his life. He did not forget about his cameo in Cars 2 when asked about his interests in acting.
Lewis Hamilton reveals the actor he would like to play in his biopic
The Billion dollar man certainly deserves a biopic after an illustrious career in Formula 1. Mind you, he is still not finished, so we might have to wait a little longer. NFL legend Tom Brady, however, is set to star in an upcoming comedy movie about four senior women who travel to the Super Bowl.
"I did a little cameo is Cars 2!" 🎬

Lewis Hamilton discussed his on-screen appearances during a sit down chat with Tom Brady 🏈 pic.twitter.com/T5gQ8x6E0s

— Sky Sports F1 (@SkySportsF1) May 10, 2022
When asked about who would play him in a biopic, the F1 champ replied, "No idea. People keep asking me about them. There are so many amazing, talented individuals out there," before he shifted attention to Brady's upcoming film.
It will certainly be interesting to see whether Hamilton opts for a biopic in the future. He has also shown interest in acting as he is already part of a documentary.
What was Lewis Hamilton's cameo in Cars 2?
Interestingly, Lewis has already made his Hollywood debut over a decade ago. And it seemed like fate that the 37-year-old's first foray into cinema came in the 2011 hit, Cars 2. Disney decided to modify Hamilton to a car version of himself in the movie.
ADVERTISEMENT
Article continues below this ad
The then McLaren driver welcomed Lightning McQueen, the protagonist and centerpiece of the movie, to Tokyo for the World Grand Prix opening ceremony. Jeff Gorvette (voiced by NASCAR legend Jeff Gordon) could also be seen in the film together with Hamilton.
Hamilton also showcased his talent in acting, where he surprised some kids a few years ago when he played the role of 'Grandpa Lewis' in an advert back in 2016.
Speaking of his talent in acting, he revealed the role of 'Grandpa Lewis' came easily to him. And the seven-time world champion did not forget to remind his role in Cars 2 as well. "Oh yeah, I've done a couple. That was kinda easy, being an old man. Done a couple of small bits, I did little Cameo in cars 2." he stated.
ADVERTISEMENT
Article continues below this ad
WATCH THIS STORY : F1 Drivers Fighting on Track
Who do you think could play the role of Lewis Hamilton if he opts for a biopic? Leave your thoughts in the comments.