Lewis Hamilton Discusses 'Nightmare' Impact COVID Has Had on Him & F1
Published 08/20/2021, 6:48 AM EDT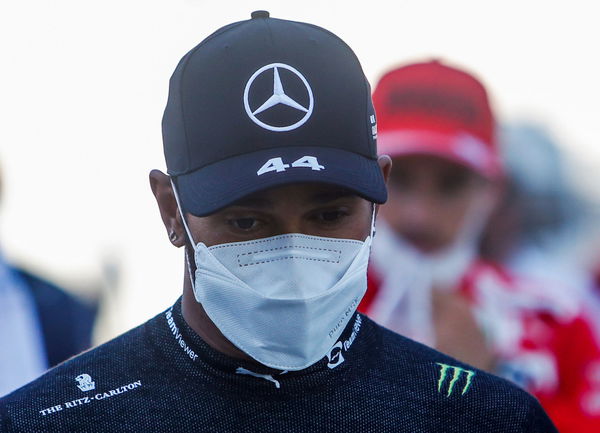 ---
---
The Covid-pandemic has continued to affect the sport, especially with the recent cancellation of the Japanese GP. The circus continued with empty grandstands in 2020; 2021 has seen limited capacity in few circuits, bringing some noise to the sport. Lewis Hamilton was interviewing actor Christopher Meloni. In doing so, Hamilton revealed his feelings towards the entire situation.
ADVERTISEMENT
Article continues below this ad
Hamilton asked Meloni about the effects of the pandemic on his profession: "Chris, how has Covid been for you with work? For me, it's been a nightmare."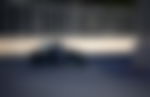 Meloni, a recent addition to the F1 fan base, couldn't fathom the quiet circuits at which the drivers raced. He added, " I thought about you guys. I was sitting there going, what does it feel like? … At the end of the day, it's like, you're busting out the champagne, and there's no one in the stands. I thought, Wow, that must be a tough one."
ADVERTISEMENT
Article continues below this ad
More than empty stands for Lewis Hamilton
The last two races highlighted two very different perspectives of the pandemic for the champion. The Brit was overjoyed at racing and winning in front of the British fans. He even credited the 140,000 fans for his British GP victory. After the race, Hamilton said, "We've got the best crowd here. It's a dream to win in front of them all."
On a personal note, Hamilton had tested positive for Covid ahead of the Sakhir GP last season. After a frail Hamilton took the podium in Hungary, he spent time with the team's medical personnel. He complained of dizziness and fatigue. The championship leader later revealed he had been battling with the after-effects of the virus.
ADVERTISEMENT
Article continues below this ad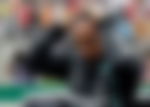 The Hungarian GP was a tough fight for Hamilton. He later said, "I haven't spoken to anyone about it but I think [the effects of covid are] lingering. I remember the effects of when I had it and training has been different since then. The level of fatigue you get is different, and it's a real challenge."
However, he isn't willing to let this slow him down. "I continue to train and prepare the best way I can."
ADVERTISEMENT
Article continues below this ad
After resting and training during the summer break, Hamilton will return to the sport well-prepared to maintain his top position.
Watch this story: Lewis Hamilton: Ranking His F1 World Titles From 2008 to 2020