Lewis Hamilton Draws Parallel Between His F1 Rivalries With Verstappen & Rosberg
Published 08/26/2021, 10:42 AM EDT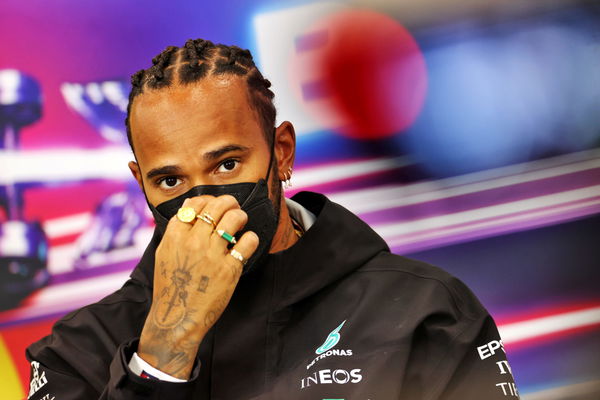 ---
---
Fueling the expectations heading to Spa is the championship battle. Max Verstappen and Lewis Hamilton have taken over the season with the commotion caused by both teams and their drivers. Currently, 8 points ahead of his contender, Hamilton comments on what's left to come in the second half of the season.
ADVERTISEMENT
Article continues below this ad
Verstappen has been the only driver since Rosberg to rattle Hamilton's position. After Silverstone, war was declared and things may have reached Hamilton-Rosberg level. While Verstappen refuses to be compared to Rosberg, Hamilton mused the idea.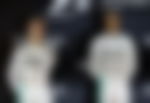 In the post-race press conference, Hamilton said that the only similarity between the two battles is how hard he pushes himself and his car. " The two battles, however, are different in terms of relations with the team: in one situation you have to relate only to one part of the team, in the other you all travel on the same side; and it's a much better dynamic, a more enjoyable ride."
ADVERTISEMENT
Article continues below this ad
Hamilton's support in the team is the only positive taken from the situation. However, Hamilton has mentioned enjoying the challenge.
Long battle to the end for Lewis Hamilton
Hamilton said he has nothing new to offer in the second half. The fight has been as tough as ever. " I'm no more cautious than I was at the beginning of the year. We knew how strong Red Bull would be in the first part of the season – we saw their speed and competitiveness and over the course of the year they got stronger and stronger."
ADVERTISEMENT
Article continues below this ad
Nonetheless, he isn't willing to let the difficulties deter him. Hamilton believes Mercedes will bounce back as they always have. "We have had a bit of difficulty but we have returned to perform as we have done in the past."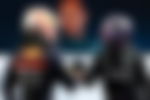 The entertaining duels are far from over. The Brit, too, believes the title battle will boil down to the race in Abu Dhabi. "Also in this second half of the season we will be close: so far it has been one of my most complicated seasons and I expect it will be the same from now on. On the contrary, I believe that the battle will be even tougher"
ADVERTISEMENT
Article continues below this ad
While no one is complaining about an extended battle, we can only hope that the rivalry retains a certain amount of respect between the two drivers.
Watch this story: Lewis Hamilton: Ranking His F1 World Titles From 2008 to 2020.