Lewis Hamilton Explains Why He Idolizes F1 Legend Ayrton Senna
Published 02/01/2021, 4:44 AM EST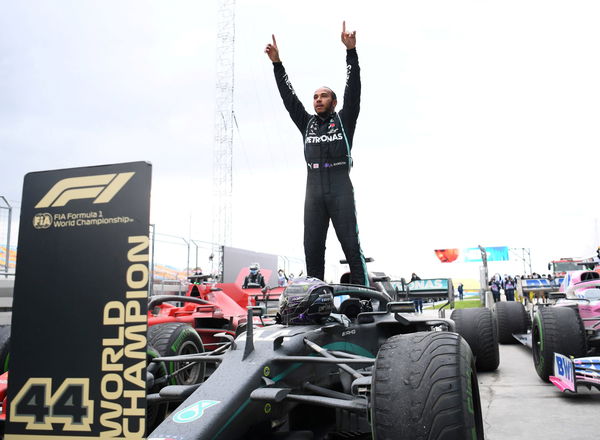 Lewis Hamilton is one of the greatest drivers on the grid, maybe one of the most celebrated of all time. Hamilton won his seventh world champion title this season, matching Formula One legend, Michael Schumacher.
ADVERTISEMENT
Article continues below this ad
Every single driver on the F1 grid was a personality they looked up to and drew influence from as they embarked on their journey in Formula One. While Schumacher was that personality for many, Lewis had a different F1 legend that inspired him to become the driver he is today.
That legend is none other than the God of F1, Ayrton Senna.
ADVERTISEMENT
Article continues below this ad
The way he drove, inspired me: Hamilton
The kind of driver Ayrton Senna was, it was the source of inspiration for many, Lewis included.
Talking about why he looks up to the legendary driver, Hamilton said, " It was because of the way he raced, the colors of his helmet, the passion he talked with, and his victories. But also the way he faced alone a system that wasn't always kind to him.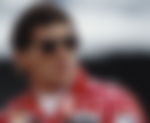 "Something I experienced I too in my career, albeit for different reasons. I said to myself: "I want to become a driver like him and get to F1." I liked cars and I considered it the best job in the world."
Even though F1 tragically lost Senna in a fatal crash, his legacy lives on forever, in the mind of those who love the sport.
Lewis Hamilton – An inspiration himself
ADVERTISEMENT
Article continues below this ad
Being asked about how would he inspire the next generation, The Brit told Gazzetta Motori, " A difficult question. If I think of the race in Turkey never give up. " 
He added, "Don't pay attention to the negative comments of those who hate you, whoever tells you that you cannot reach certain goals, continue to believe in yourself because no one better than you can know what he wants. We can all grow up. I hope to encourage people to make their voices heard." ( translated by Google )
Hamilton has already achieved legendary status in F1 by winning record-equaling seven world championships and is well on his way to win another one.
ADVERTISEMENT
Article continues below this ad
However, he is still yet to sign a contract with Mercedes for the upcoming season, without which he cannot win his record-breaking eighth championship and set an example for the next generation.