Lewis Hamilton Extends Support to Naomi Osaka on Social Media
Published 09/01/2021, 9:06 AM EDT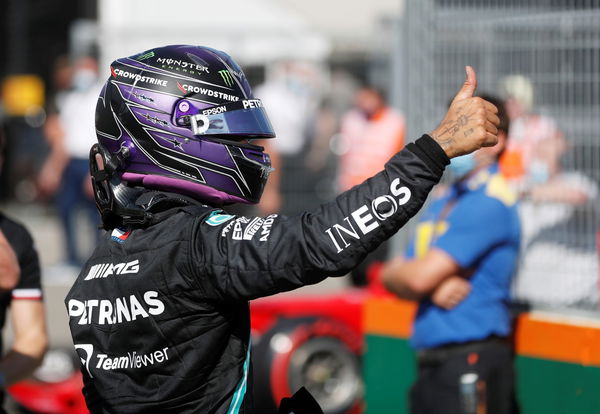 ---
---
Naomi Osaka, the four-time Grand Slam winner, has been facing mental health issues for quite a while, which worsened at the French Open. Since then, she has been receiving strong support from several well-known athletes, including the seven-time world champion, Lewis Hamilton.
ADVERTISEMENT
Article continues below this ad
Well, the good news is that Osaka has found a way to cope with the mental stress, and recently released a statement on social media as well. And, unsurprisingly, Hamilton, too, lauded Osaka's post on Instagram.
What did Lewis Hamilton say?
ADVERTISEMENT
Article continues below this ad
The Mercedes world champion took to Instagram to respect Osaka's successful fightback against mental health issues and shared her post on his story as well. He further captioned the post, saying, "Champion's mentality".
Osaka's mental health issues reached a peak following a dominant display on the court in Paris; the 23-year-old announced her withdrawal from the Grand Slam event in Paris, despite winning the first round in straight sets.
And of course, the management governing the French Open was one of the reasons behind it, as they imposed a $15,000 fine on Osaka after she failed to address the post-match conference.
The very next day, the announcement arrived. Days later, her agent affirmed that she wouldn't be competing at Wimbledon either.
Thankfully, Osaka managed to enter the main draw at the 2020 Tokyo Olympics but failed to proceed beyond the third round.
Rising hate for Hamilton in F1
Hamilton is one of the fewest drivers on the grid who have voiced out for or against several social issues that have been happening around the world. However, despite paying such good deeds to society, his on-track debacle with Max Verstappen at Silverstone opened a can of worms.
ADVERTISEMENT
Article continues below this ad
A lot of fans questioned the fair play of Hamilton during the British Grand Prix. And of course, it spurred a substantial level of hate comments against the world champion, and a lot of other racing colleagues had to interfere and demand the fans to move on.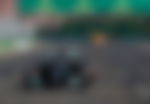 But that's not it. There is also a debate over who the real 'Greatest of All Time' is. While the stats suggest that Hamilton indeed is the GOAT, a lot of fans are reluctant in accepting the fact, and often place the crown on top of the racing legend, Michael Schumacher.
ADVERTISEMENT
Article continues below this ad
Nevertheless, the Briton is evidently unscathed by such hate and is on course to claim what could be a record-breaking 8th F1 title. So, can Hamilton finally put the debates to rest by setting a new benchmark in F1? We'll know soon enough.
Watch Story: From Lewis Hamilton to the Miz: When F1 & WWE Crossed Over