Lewis Hamilton & Fernando Alonso – The Two F1 Gladiators Pitted Against the Dynamic Max Verstappen & Co. In 2023: "We'll See Who Comes on Top"
Published 02/28/2023, 5:15 AM EST

Follow Us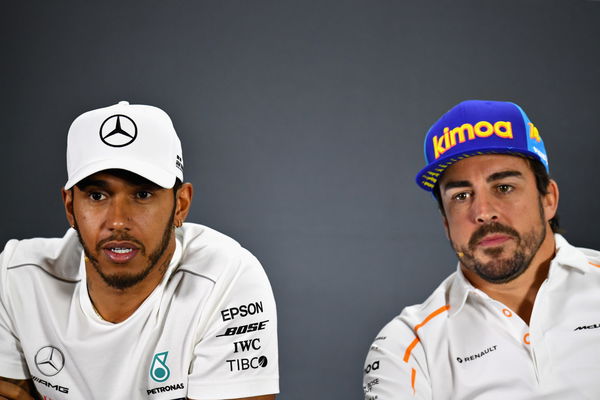 After Sebastian Vettel bid farewell to F1 last year, Lewis Hamilton and Fernando Alonso remain the only ones active from his era. Despite being 38 and 41, respectively, the duo has shown no signs of slowing down. Having started out in the sport way back in the 2000s, they have seen drivers come and go. But the 2023 season will be a unique challenge. That is because a young Max Verstappen, coming on the back of 2 world championships, is looking as strong as ever. Moreover, three rookies will be arriving with new vigor.
Barring the 2022 season, Hamilton has challenged for the championship each year since 2014. Alonso, on the other hand, has had a very different journey. Switching teams often, the Spaniard has often taken criticism for his choices each time. However, his own abilities on the track have never come under question. If the early signs for Aston Martin are to go by, it looks like Fernando is finally a part of a team that has a genuine chance at winning races. Mercedes too are looking to put the woes from 2022 behind them. This, according to renowned F1 expert Martin Brundle, has set the season for a battle between the two seasoned campaigners and the newcomers.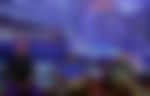 When asked if he still sees a hunger in Hamilton during a recent interview with Sky Sports, Brundle answered, "Absolutely. Both him and Alonso, somehow, and this is one of the things that fascinates me about 2023 is that you've got two of them left now. Alonso and Hamilton against this army of youngsters coming in who want the glory and want the Championships. And we'll see who comes on top."
ADVERTISEMENT
Article continues below this ad
Brundle also gave his verdict on Hamilton, and how long he thinks he can go in F1.
Can Lewis Hamilton take another season of failure and move along?
Both Hamilton and Mercedes have set high standards for themselves. Hence, going through what they have in 2022 would have undoubtedly been tough to handle. Hamilton with his caliber often challenges for the championship. And to go a full season without a race win was unfathomable. Martin Brundle, however, feels like he has got it in him to continue even if 2023 does not go as per plans.
ADVERTISEMENT
Article continues below this ad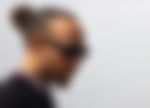 He told, "I think Lewis can race as long as he wants to. Drivers don't get smashed up these days. They don't get broken bones in their heads knocked around too much. Cars are much safer. They're physically in incredible shape, nutrition, hydration, they're looked after well. So I think they can race on at their peak. And I think Lewis has got as many years as he wants in his career."
"But I think he'll handle it fine. What else is there to do in life other than, you know, if you can drive one of the best Formula 1 cars."
ADVERTISEMENT
Article continues below this ad
Watch This Story: Lewis Hamilton's Biggest buys
While failing to be competitive will be the last thing on Lewis' mind, his love for racing is not fickle. At least that is what we and all his fans hope is the case.
Edited By: Akash Pandhare