Lewis Hamilton Finally Clarifies Reason Behind Signing a 1-Year F1 Deal With Mercedes
Published 03/02/2021, 7:08 AM EST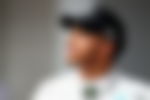 ---
---
One of the biggest talking points of the year 2021 regarding F1 has been the unusual delay in the Lewis Hamilton-Mercedes contract. And the much-awaited outcome only raised only more questions; both parties pulling out a strange 1-year deal, which only lasts until the end of the 2021 season.
ADVERTISEMENT
Article continues below this ad
Of course, Toto Wolff was initially rapid in clarifying the primary reason behind the delay. The Austrian blamed the lack of time and physical meetings that led to the team and the pilot temporarily signing the 1-year contract. Furthermore, he hinted at a much bigger contract heading the seven-time world champion's way.
Recently, a similar question was thrown at Lewis, and he did respond to it.
ADVERTISEMENT
Article continues below this ad
So, did the Briton's answer consolidate with Toto?
Well, surprisingly, no. Lewis did not blame the delay in starting the contract talks or any similar reasons Toto mentioned.
Could Lewis retire after 2021?
Lewis looked rather satisfied with the one-year deal and opined that he has the feel of completion in Formula 1. He reckoned that his goals in F1 have been met, and there is pretty much nothing more to accomplish.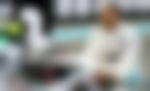 Hence, Lewis felt that it would be pointless to secure his future with Mercedes in the long term. What's more, it looks like the 2021 season could well be his final outing in F1, irrespective of his performance over the season.
Since he isn't looking eager to secure the record-breaking eighth title, Lewis might soon bid adieu to the sport after the brilliant 15-year run with McLaren and Mercedes.
What did Lewis Hamilton say?
During the Mercedes F1 car launch event, Lewis opened up about his future in F1 and why he wasn't in need of a bigger contract.
"Well, firstly, I am in kind of a fortunate position where I've achieved most of the stuff that I've wanted to achieve up until this point. And so there's no real need necessary to plan too far ahead in the future," he said.
"I think we live quite an unusual period of time in life. And I just wanted 1 year. Then we can talk about if we do more and keep adding a 1 if we have to."
ADVERTISEMENT
Article continues below this ad
Overall, it looks like Lewis is finally losing the tug with Formula 1, and this opens door to potential reshuffling amongst the grid. First in line could be George Russell, who very well stands as the successor to his championship-winning compatriot.
But, against the odds, will Lewis surprise everyone with a contract extension with Mercedes beyond the soon-to-begin 2021 season?
Well, let's see what the future holds.
ADVERTISEMENT
Article continues below this ad