Lewis Hamilton Fires Back at His Fashion Critics
Published 10/09/2021, 4:46 AM EDT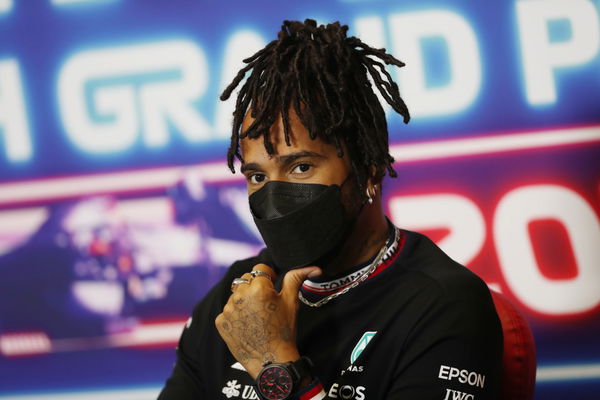 ---
---
Seven-time World Champion Lewis Hamilton has made quite a name for himself in the paddock for being the person to wear various unique styles of clothing when he isn't in his team's official suit. With the 2021 Turkish Grand Prix getting underway this weekend, the drivers arrived in the paddock on Thursday and Lewis Hamilton completely struck the ball out of the park with his eye-catching black and blue kilt and matching trousers. He also wore a matching Burberry Jacket over the kilt.
ADVERTISEMENT
Article continues below this ad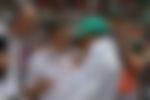 Hamilton explains his fashion choices
ADVERTISEMENT
Article continues below this ad
His outfits have always created a stir among the F1 fans and have created divided opinions among everyone. Thursday was not any different. But Lewis said at the Istanbul Park Circuit that he is just showing to the world that he is comfortable wearing things that he liked and he wants to inspire more people to be comfortable about their likings.
"Anyone can wear whatever they want. There will be people that don't understand it, but that's okay.", said Hamilton. "Hopefully they'll eventually go through the opening their mind phase and let people be who they want to be.", he continued.
Hamilton has always taken an interest in the fashion world and also recently attended the Met Gala. He booked a table at the Met Gala for up-and-coming Black fashion designers. Lewis also attended the Fashion week in Paris.
Fashion and F1 are two completely different worlds according to Lewis
Lewis admitted that the fashion world is a completely different field, compared to Formula 1 "It's a much different world naturally to F1," he said. "F1's obviously not focused on that and it's obviously very corporate. There is no fashion, actually, in F1."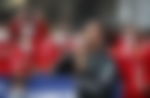 "I love that environment where I'm able to be able to express myself. I now do that on the racetrack. And I feel free to be able to do so.", he explained.
ADVERTISEMENT
Article continues below this ad
Hamilton also explained that there was added value in being involved with fashion because it lets him switch off from the world of F1 and prevents him from burning out.
WATCH STORY: From Prince to the Queen: When F1 Stars Interacted With the Royal Family
Getting candid about the stress and intensity in F1, the Briton also talked about how fashion serves as an "outlet" for him. He said it helps him feel fresh every time he returns to a race track when he puts on a new outfit and arrives in style.
ADVERTISEMENT
Article continues below this ad
While Lewis' fashion has made him the talk of the town, everyone is still focused on the Championship fight between him and Verstappen. During the Turkish Grand Prix weekend, the fight is going to be the main spectacle for the fans. While Lewis is two points ahead of Verstappen in the table, he has received a 10-place grid penalty. Will he be able to recover his position or will Max have the last laugh? Only time will tell.