Lewis Hamilton: Former F1 Champion Reveals the One Way Rivals Can Beat Him
Published 03/26/2020, 2:20 AM EDT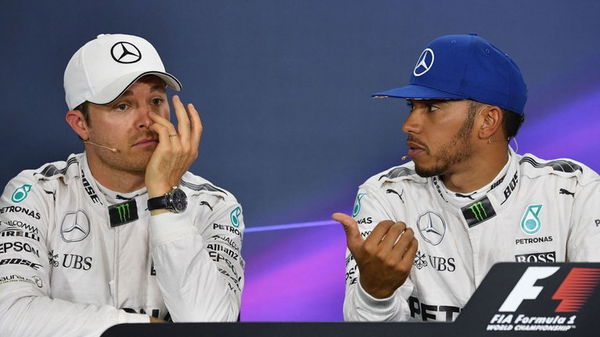 ---
---
Former F1 driver and 1996 World Champion Damon Hill believes there is a chink in Lewis Hamilton's armour. The Briton revealed a way to beat Lewis Hamilton by citing Nico Rosberg's tactics as an example. More importantly, A non-Mercedes driver is yet to dethrone Hamilton in the current era of Formula One.
ADVERTISEMENT
Article continues below this ad
Hill cites Rosberg as a means to beat Lewis Hamilton
One of the biggest rivalries of the last decade and the turbo-hybrid era was that of Rosberg and Hamilton. The pair started out as best mates in karting and simultaneously progressed into the world of F1. One would imagine friends getting along quite well as teammates but that never happened.
ADVERTISEMENT
Article continues below this ad
With the quickest car on the grid and the Championship tantalizingly close, Rosberg and Hamilton battled it out for 3 years. Hamilton emerged the victor on the first 2 occasions but it was the third attempt that stunned the world. As the trilogy reached an epic conclusion in 2016 when Rosberg finally beat his arch-nemesis for the crown.
Rosberg remains the only man to defy Hamilton a World Championship in the current era of F1. A contributing factor to Rosberg's triumph is the German's sheer mental fortitude. Moreover, Rosberg managed to successfully thwart one of Hamilton's biggest strengths – ruthlessness.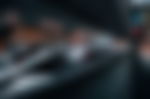 Damon Hill echoed these words and called for other drivers to take a page out of Rosberg's book.
Speaking to the F1 magazine, Hill said:
"As a driver, he now has an almost unassailable mix of extraordinary talent, experience and confidence.
"It's a blend that is more than the sum of the parts. He is really remarkable.
ADVERTISEMENT
Article continues below this ad
"The only way to beat him is to do what Nico did and make him feel uncomfortable.
"Lewis doesn't do cunning, wiliness; that doesn't seem to be his bag. If he is up against someone prepared to unsettle him he might be a little bit vulnerable."
Hamilton is on course to match the great Michael Schumacher for World Championships, should the season get underway. The Briton could very well surpass Schumacher's tally of wins if Mercedes stay a dominant force heading into the future.
ADVERTISEMENT
Article continues below this ad
Rosberg's untimely retirement at the end of 2016 meant the Briton hasn't been pushed to a limit in the past few years. F1 needs a new 'Rosberg' to make for some form of competition in the sport's future.