Lewis Hamilton Gearing up for His F1 Esports Debut On Gran Turismo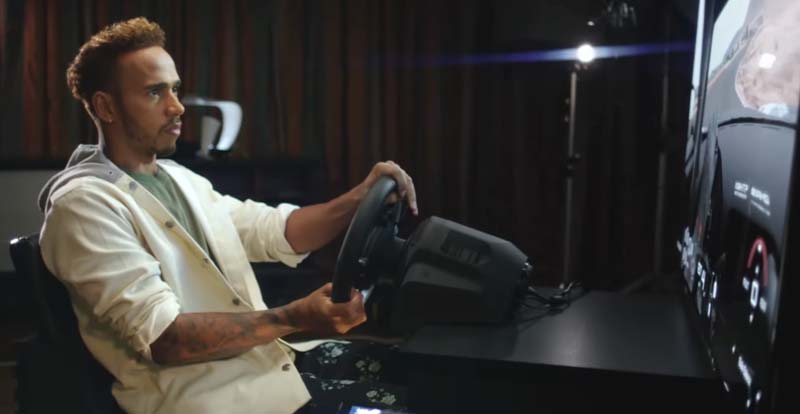 Mercedes F1 driver and six-time World Drivers' Title winner Lewis Hamilton teased his upcoming Esports adventure on his Instagram story. The Brit driver posted pictures of himself setting up the 'Gran Turismo Sports' game.
The Brit received a sim racing set up earlier this week so he can stay sharp by playing the much-loved game. He was posting images from the 'Gran Turismo Sport' computer game, of which he is a brand ambassador.
In the game, he took the 2017 F1 title-winning Mercedes W08 for a spin on some virtual circuit. He did a couple of laps and posted a few lap times from the game. He was playing the Gran Turismo Sport's in-game maestro challenge. Notably, Lewis himself is the maestro in the game.
Hamilton managed to break the game record in his first encounter with his virtual self. And clocked a lap time of 1:36.998 unlocking a diamond achievement.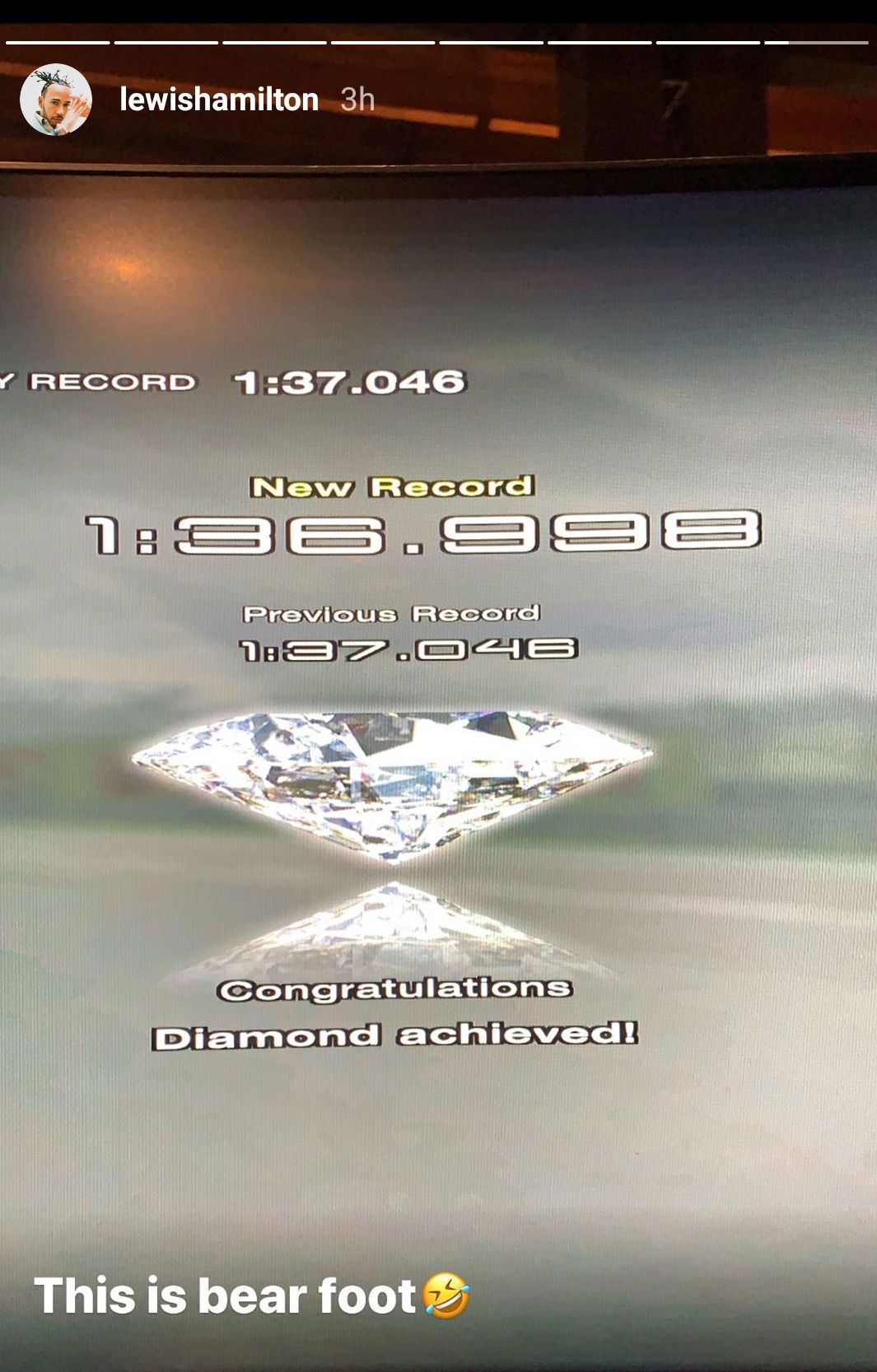 The Mercedes F1 driver has been associated with the Grand Turismo racing game since 2017. The 'Grand Turismo Sport' game featured Lewis as a mentor and a 'Maestro'. A virtual character of Lewis guides the players throughout the game.
In an interview Lewis said, "I have been playing Gran Turismo since I was a child. So to actually be part of the gameplay design has been an incredible experience."
Lewis Hamilton shows us his love for fast cars
Hamilton posted pictures of multiple sports cars from the game along with his 2017 title winner Mercedes W08. The game features a lot of fast cars but Lewis showed his love for Zonda and choose the car. Additionally, he also choose a Bugatti for his in-game campaign.
He posted a picture of the Pagani Zonda R with a caption "It's not my Zonda but it's still so beautiful".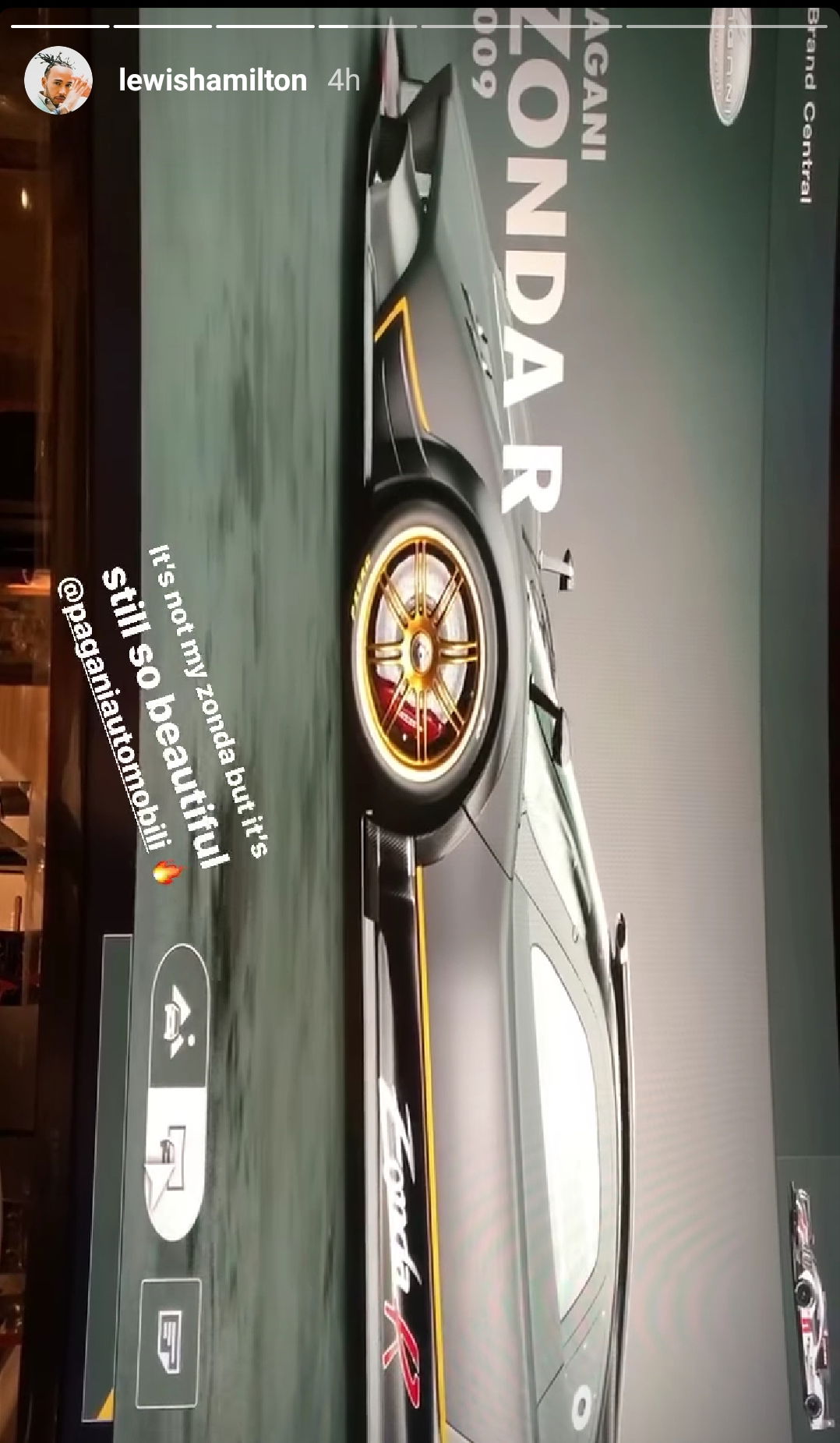 Hamilton is a well-known car enthusiast and has a big fleet of cars including a Pagani Zonda 760. He even famously crashed his priced Zonda a few years back in Monaco after a night of heavy partying.
Read More: Which Cars Does Lewis Hamilton Own? – A Long List of Lewis Hamilton Cars