Lewis Hamilton Gets Poor Awareness Rating Compared to Bottas, Verstappen
Published 07/11/2021, 2:56 PM EDT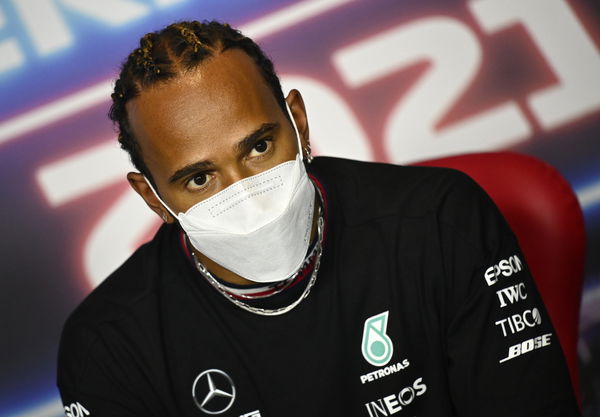 ---
---
The F1 2021 video game release is almost around the corner. As a result, Codemasters have released the driver ratings. They have evaluated the drivers based on- experience, race craft, awareness, and pace.
ADVERTISEMENT
Article continues below this ad
These scores median to one overall score. Upon looking at the individual scores closely, one notices Lewis Hamilton has an awareness score of a meager 89.
ADVERTISEMENT
Article continues below this ad
The official website describes awareness as: "A measure of the driver's ability to avoid incidents and penalties in a race." Hamilton was behind names like Russell, Ocon, Verstappen, and his teammate, Bottas.
Surely, fans weren't too happy about the score, and the comments hold testament to it. Codemasters have put Hamilton in the same group as Tsunoda, Mazepin, and Stroll. Did the seven-time-world champion get a fair score?
Lewis Hamilton- incidents and penalties
Is the awareness score fair? In all honesty, Lewis has had his decent share of incidences on track. 2008, in Canada, Hamilton crashed into Raikkonen in the pit lane. Because of this, it penalized him with a 10-place drop in the next race.
The 2019 Australian GP saw Hamilton and McLaren give "deliberately misleading" evidence over a safety car incident. This resulted in Hamilton being excluded from race results.
More recently, 202o gave us the Hamilton-Albon crash. The incident at Austria last season gave Hamilton a five-second penalty.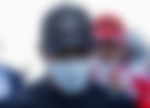 What one can also consider a lack of "awareness" is the incident at Baku with the breaks. That was a regrettable incident as it affected his championship standing in the long run.
In Hamilton's 14-year- long career, a collection of incidents and penalties is inevitable; is it fair to give the reigning champion an 89?
How did the others fair?
Unsurprisingly, both Hamilton and his rival for the championship share the same overall score. Max and Lewis sit on top of the pile with a score of 95. Mazepin holds the lowest score of 67.
ADVERTISEMENT
Article continues below this ad
He falls short in the areas of awareness and pace. Valtteri Bottas and George Russell stood 92 and 84, respectively. McLaren's teammates Ricciardo and Norris were extremely close to each other with 90 and 91.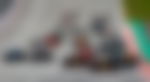 The scores shouldn't receive too much weight. However, fans don't like the idea of having someone with Lewis' skill set being rated poorly.
ADVERTISEMENT
Article continues below this ad
Hamilton has matched F1 legend Michael Schumacher and broken many records. A simple video game rating shouldn't pass over that.