Lewis Hamilton 'Hasn't Really Had a True Rival Since Rosberg Retired'
Published 12/30/2020, 3:40 AM EST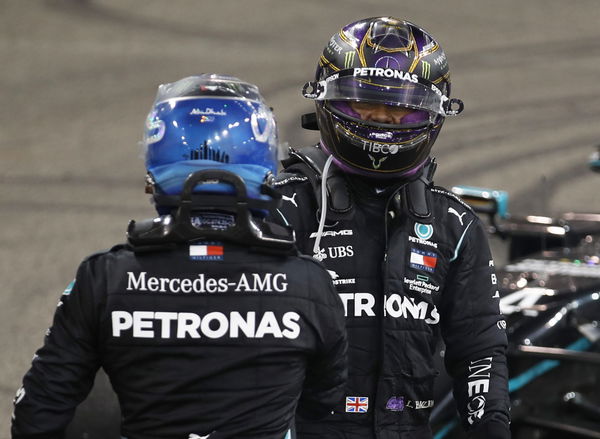 ---
---
If one thinks about worthy teammates, Lewis Hamilton and Nico Rosberg seem to be the first duo that comes to mind. The German and the Briton started off after Schumacher left Silver Arrows. Well, even though there was an intense rivalry and a ton of bad blood, they complimented each other well.
ADVERTISEMENT
Article continues below this ad
A competitive teammate is essential for any racer. For instance, Max Verstappen's situation; the Dutchman could not achieve his full potential, as there was none who could push him the extra mile.
Thus, he never threatened Lewis as much as he could. However, with Checo's arrival, that scenario will hopefully improve.
ADVERTISEMENT
Article continues below this ad
Coming back to Lewis and Rosberg, it was one of the most intense in-team rivalries in the sport's history. There were others, like Daniel and Max, but none so deep-rooted as the Mercedes duo. Lewis Hamilton's success and mammoth form in the present dates back to his years with Rosberg.
The competition and rivalry taught him many things, and he learned well.
The Briton drives around the circuit with the smoothest maneuvers. Well, if he had not the intense pressure from Rosberg back then, his talent and skill may not have been as polished as they are.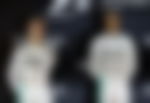 "For me, Lewis hasn't really had a true rival since Rosberg retired," remarked Martin Brundle in his Sky Sports column. The pundit basically established that Hamilton has not yet discovered better competition than Rosberg on the grid.
"There's not really been a combo to challenge Lewis since 2016. Either in his own team or any other team, nobody's quite had all the stars aligned."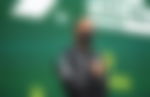 Bottas not pushing enough for Lewis Hamilton as Rosberg
Valtteri Bottas pushes his car to the extreme, taking the battle to Hamilton. Even Lewis himself has emphasized that the Finn pressures him to push harder and better every race. However, from a viewer's perspective, it feels Lewis is gliding through once he has the lead.
Reeling back in his time with Rosberg, Hamilton could not let the German down easy. The difference between the duo was minimal and both of them kept each other on their toes. This kind of competition is best both for the pilots and the team.
Bottas has failed to maintain that, and Hamilton has excelled further.
"I think what has stood out about Lewis over the years is how few mistakes he makes, how complete he is, and clean," pointed out Brundle. "He's a clean racing driver which I think is a very important point."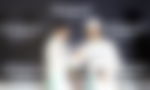 "His [Lewis Hamilton] work rate is also incredible, and that's something you hear up and down the paddock. And his motivation. When you've got all of that success, money, and a trophy cabinet like that, to keep the motivation is super impressive." concluded Brundle
ADVERTISEMENT
Article continues below this ad
Agreed, a good deal deem that Nico left the sport because of the bad blood. However, the main reason was that he realized the rivalry was harming the team. Thus, once he bagged his title, he departed, letting the Briton grow and bask in the glory.
Well, Lewis did so and now, Rosberg is very proud of his former teammate.
ADVERTISEMENT
Article continues below this ad