Lewis Hamilton: How F1 Made Life Difficult for His Brother
Published 05/07/2020, 2:00 AM EDT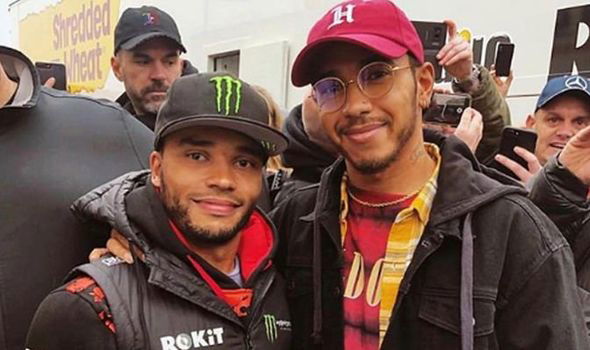 ---
---
The Six-time world champion Lewis Hamilton has a paternal half brother Nicolas Hamilton. The British driver has been quite vocal about his relationship with his brother. Nicolas can be seen in the garage cheering for Lewis.
ADVERTISEMENT
Article continues below this ad
The 28-year old was diagnosed to have cerebral paralysis at an early age inferable due to premature birth.
Thinking about his circumstance, specialists named it a marvel that he had the option to walk and drive appropriately. He has indicated monstrous boldness and Lewis regularly names him motivating, and which is all well and good.
ADVERTISEMENT
Article continues below this ad
Subsequent to beating all chances, he followed his progressive sibling into the racing world. It is significant that Nicolas Hamilton drives an exceptionally changed vehicle when he races.
Lewis Hamilton has been extremely supportive of his sibling's undertakings in the motor racing.
Lewis once went to support his brother for a race and said: "Came out to support my brother in his first race in British touring cars. So proud of my little brother. He's done this all on his own. So happy to be here in support. Freezing my royal Rastafarian nae knees off"
Being the brother of a Six-time world champion has its own perks, but Nicolas says that never ask Lewis for money or any help in racing.
Nic Hamilton said: "A lot of people expect me to lean on Lewis for money. A lot are quick to judge on what they think is happening behind the scenes."
"Because he's a multi-millionaire they think he can give me £2m to go racing. But that has been far from it."
Nicolas' journey has been inspiring, how he has been able to beat all odds and become a race driver.
Lewis Hamilton talks about his life as an F1 champion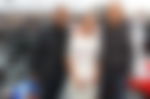 Life of an F1 champ is surely tough. He has to deal with the fan following, the expectations of the fans and team. The road to success for Lewis Hamilton has not been very easy. He never had a racing background like some other drivers. His father made some serious sacrifices for the family. Lewis' father was his cart mechanic and his manager. Due to this, Lewis had all the attention of his father while his brother was neglected.
ADVERTISEMENT
Article continues below this ad
In an interview with HBO, Lewis Hamilton reveals his life as an F1 champion and how it affects his family and his brother.
He even tells why he feels Nicolas was neglected for years.
"You know, my dad gave all the focus to me, so all of his time was on my racing. So, definitely my brother was neglected. And probably felt neglected for a period of time."
ADVERTISEMENT
Article continues below this ad