Lewis Hamilton Inches Closer to Yet Another Unwanted F1 Record Following Bitter Miami GP
Published 05/10/2022, 11:16 AM EDT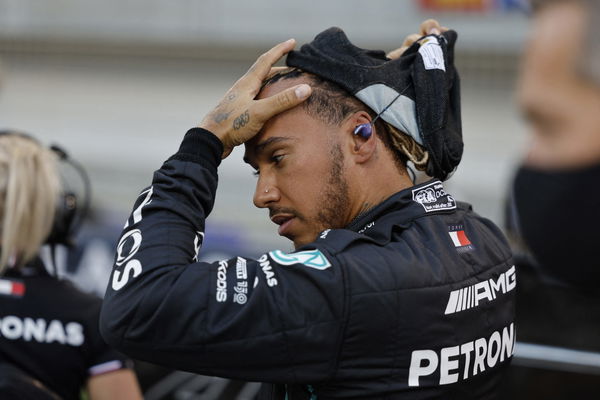 Lewis Hamilton, in his 16-year-illustrious F1 career, has broken several records. Of course, his stats reveal the whole story. However, the Briton is currently going through a rough patch. The W-13 has not performed according to expectations as his hopes of an 8th title are slipping away.
ADVERTISEMENT
Article continues below this ad
To further add to his woes, his new, young and determined teammate George Russell has outperformed him. During the Miami GP, the young Briton overtook Lewis Hamilton as he finished P5. The seven-time world champion is sixth in the standings after the race in the Magic City and things are not going according to plan.
ADVERTISEMENT
Article continues below this ad
On his way to attaining immaculate success, he has accomplished several things that many believed could not be achieved. However, a poor 2022 season so far means he could break an unwanted record.
The unwanted record Lewis Hamilton is on the verge of breaking
Lewis Hamilton has not led a race for 5 consecutive races. This unwanted record for Hamilton currently stands at 10 Grand Prix during his McLaren and initial Mercedes days. Well, the Brit's standards are certainly high, so there is no surprise that he will be disappointed.
Lewis Hamilton has not led a lap of a Grand Prix for 5️⃣ consecutive races for the first time since a 🔟 race streak between Belgium 2013 & Australia 2014! 🤯

Do you think Hamilton can end his current streak before he reaches a 10th race? 💬#F1 #MiamiGP #MotorsportStats pic.twitter.com/4MFKaq9KlF

— Motorsport Stats (@msportstats) May 9, 2022
The last time it happened was from the 2013 Belgian Grand Prix, where he finished third, to the 2014 season's opening race in Australia. During those races, he did not finish on the podium. The duration of 10 races without leading a lap also happened in his McLaren days between the 2008 and 2009 seasons.
As Formula 1 moves to Barcelona, the Mercedes driver will look to put a full stop to this unwanted stat. However, the Silver Arrows are struggling to catch up with Red Bull and Ferrari in terms of pace, despite bringing minor upgrades to Miami. The positives, however, are both the cars experienced lesser porpoising in Miami, and the result was encouraging.
ADVERTISEMENT
Article continues below this ad
Lewis Hamilton is confident in Mercedes' prospect
After finishing P6 during the Miami GP, Hamilton was confident in the Silver Arrows' potential. Reflecting on the race, he posted on Instagram saying, "Reflecting on Miami. We picked up some good points for the team, and again what an amazing drive from George Russell."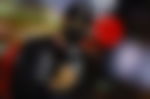 "Overall it's a good sign that we're moving in the right direction. We still have some snags to sort out, but I'm confident the team will pull through. They always do," wrote Hamilton.
ADVERTISEMENT
Article continues below this ad
This will certainly please the Mercedes faithful. As the season progresses, the former McLaren driver will want to improve his performance. Simultaneously, will Lewis Hamilton put an end to this unwanted stat? We will have to wait and watch.