Lewis Hamilton Ironically Criticized Sebastian Vettel For the Same Impact He Once Had On the Sport
Published 07/17/2022, 1:00 PM EDT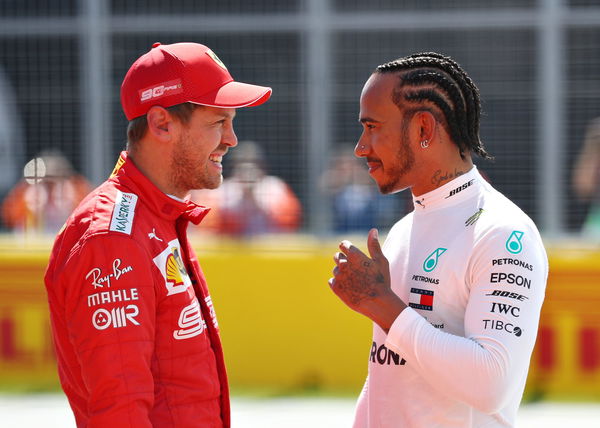 Sebastian Vettel experienced one of the most dominant reigns in F1 history when he was the world champion. The German driver won four consecutive world championships from 2010 to 2013. His reign was so dominant that fellow F1 driver Lewis Hamilton subtly called it boring.
ADVERTISEMENT
Article continues below this ad
Hamilton revealed he knew the outcome of the race every time he approached a race weekend. He also compared Vettel's reign to 7-time world champion Michael Schumacher, who dominated the sport from 2000 to 2004.
ADVERTISEMENT
Article continues below this ad
Talking about Seb's dominance in 2013, Hamilton said, "Personally, I feel for the fans because I remember the period of time when Michael Schumacher was winning."
"I remember waking up in the morning to watch the start of the race and then going to sleep, and then waking up when it ended because I already knew what would happen. I am pretty sure a lot of people are doing that today," said the British driver.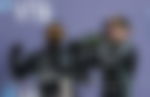 Back then, many people assumed that the Mercedes driver was disrespecting the reign of Vettel with his comments. So Hamilton clarified his comments and heaped praises on the German driver.
Lewis Hamilton praises Sebastian Vettel on his dominance
Hamilton revealed that, with his previous comments, he was not taking shots at Vettel. He declared how he considered the Red Bull driver a great champion and a greater human being.
ADVERTISEMENT
Article continues below this ad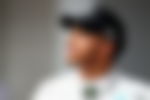 "Read some of the stories/reports of my comments on Seb. Feel the need to clarify my thoughts. Seb is a great champion!! Not only that, he is a great human being who is funny and humble."
"Deserves all the success he is having! I admire his dedication & ability to consistently perform without mistakes. This is the mark of a true champion," clarified the Mercedes driver.
ADVERTISEMENT
Article continues below this ad
WATCH THE STORY: Epic Lewis Hamilton Card Breaks All-Time Record 
Ironically, Hamilton enjoyed an even more dominant reign in F1, as he won 6 world championships in the period from 2014 to 2020. When he made the comments in 2013, no one could have predicted that the British driver would enjoy the same amount of success.
Edited By: Ranvijay Singh