Lewis Hamilton Keen on Not Letting Critics Use His 'Distractions' to 'Attack Him'
Published 04/01/2021, 8:18 AM EDT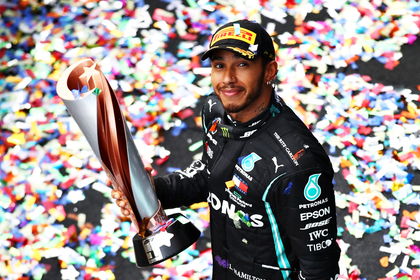 ---
---
Lewis Hamilton is a man of many talents; he has an interest in fashion, music, and activism. A good deal of people might say that he gets distracted when he doesn't have a good result over the weekend. However, the seven-time world champion says that using "being distracted" is a lame excuse.
ADVERTISEMENT
Article continues below this ad
The British driver won the opening round of the 2021 Formula One season in Bahrain. In laps leading up to the chequered flag. Hamilton had an intense battle with Red Bull's Verstappen to take the win for the race.
The Knight earned  25 points for the team while his Finnish teammate, Valtteri Bottas, finished 3rd took home 15 points and an extra point for having the fastest lap around the circuit.
ADVERTISEMENT
Article continues below this ad
Lewis Hamilton will not use his "distraction" as an excuse
In a Sky Sports interview, Hamilton said, "I think people naturally probably work hard to make things appear easier than it is. I have a great team around me, but I would say I'm a lot busier than any driver has ever really been."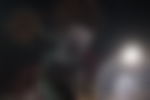 "Finding the right balance is probably the hardest thing because you never want to arrive and people say the reason why you didn't perform is because you're distracted by all these other things, which is an easy cop-out for people to attack you with." Hamilton concluded.
The reigning world champion still wants to prove his doubters wrong
Many criticized the Mercedes driver for winning just because he has the fastest car, Hamilton loves to prove those people wrong will do in his time on the F1 grid. He said,  "I think it was definitely a blessing, perhaps in disguise. I think there's always a chance, opportunities to prove people wrong, and I like to think that was definitely one of them."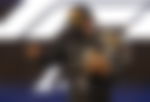 "But I think there have been several in the past there have been many in the past, obviously, I've been around a long time but I hope there are many opportunities in the future to be able to show what I'm able to do." the number 44 concluded.
The Italian Grand Prix is next on the F1 calendar. Will Hamilton win the race again at Imola and prove that he is a world champion for a reason? We will have to wait till the 18th of April to get our answers.
ADVERTISEMENT
Article continues below this ad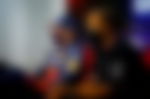 ADVERTISEMENT
Article continues below this ad