Lewis Hamilton Leads F1 World in Praising Sebastian Vettel's Latest Step Forward in LGBTQ+ Allyship
Published 06/09/2022, 7:32 AM EDT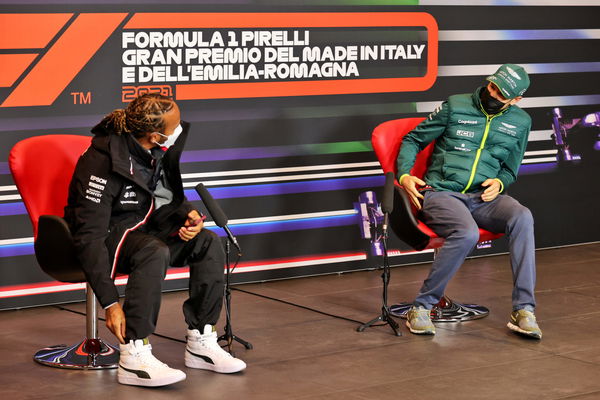 Lewis Hamilton and Sebastian Vettel are two of the most outspoken F1 drivers on the grid. The former world champions always speak their mind and showcase their support for causes that are closer to their hearts.
Hamilton is a champion of racism and wants to make the world and F1 more inclusive. While Vettel supports equality and the LGBTQ+ community wholeheartedly and stands up for them wherever possible.
ADVERTISEMENT
Article continues below this ad
Recently, he was featured in the Attitude Magazine where he revealed that F1 is ready to have an openly gay driver on the grid. Fans and supporters of the community and the sport praised the Aston Martin driver for his comments. Lewis too liked a post of the British team on social media with Vettel's interview for the magazine.
Lewis Hamilton likes the Aston Martin post featuring former rival
Vettel's interview with Attitude Magazine did garner a lot of positive attention and once again revealed the good heart of the four-time world champion. Aston Martin shared the details about the interview on their post.
Fans like the seven-time world champion took to social media to share their reactions to the interview and comments of the Aston Martin driver for the Attitude Magazine.
Matt I wish to add to your comment on "you don't have to be tribal or negative".

LGBTQ+ is difficult to grasp at times for those outside it. I don't fully grasp it most of the time, but I fully and unequivocally support the rights of _all_ human beings.

Vettel is a champion.

— Karl Thomson (@KarlThomson17) June 9, 2022
Amazing stuff.

Seb truly is an absolute legend

— Matt Gallagher (@MattyWTF1) June 8, 2022
In one of the questions asked to him in the interview, Vettel mentioned that Formula One is ready to have an openly gay driver.
Sebastian Vettel gives his views on having an openly gay driver in F1
ADVERTISEMENT
Article continues below this ad
The German driver also discussed how having drivers from the LGBTQ+ community will speed up the process of removal of prejudice from the sport. Having a driver from the community will also put attention on them throughout the world, as F1 is a global sport.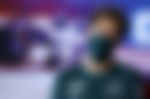 "Yes, I do. Perhaps that wouldn't have been the case in the past, but now I think a gay Formula One driver would be welcomed — and rightly so. I feel that a gay driver would help to speed up the elimination of prejudice and help push our sport in a better direction," said Seb.
ADVERTISEMENT
Article continues below this ad
WATCH THIS STORY: When F1 Drivers Had a Blast on Top Gear Featuring Hamilton, Vettel & Ricciardo
It is simply lovely to see a driver of the structure of  Vettel coming out to showcase his support. Hopefully, we will see an openly gay driver on the F1 grid very, very soon.
Edited By: Arunaditya Aima