Lewis Hamilton Looking to Come Back Stronger in Baku After Underwhelming Monaco GP Weekend
Published 05/23/2021, 12:01 PM EDT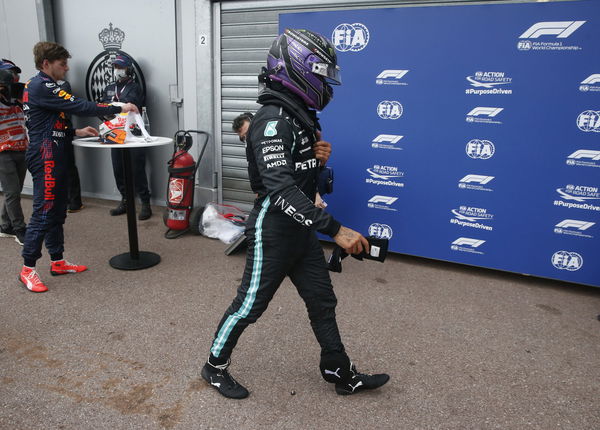 ---
---
It was a rather awful race for Lewis Hamilton, which finally saw him let go of his championship lead for the first time in almost two seasons.
ADVERTISEMENT
Article continues below this ad
Starting the race from P7 on the grid, it looked like the Briton could break into the top 5, considering the absence of Charles Leclerc and Valtteri Bottas.
However, that wasn't the case in the end. Mercedes opted for an unusual undercut by pitting him earlier than Pierre Gasly, who was then in P5.
ADVERTISEMENT
Article continues below this ad
But the strategy turned out to backfire quite vigorously, as when the first round of pit-stops ended, Lewis lost his positions to Sebastian Vettel and Sergio Perez.
Ultimately, the retirements at the top never really mattered, as the seven-time world champion finished exactly where he started the race from. As expected, Hamilton was extremely disappointed with Mercedes' strategy, as he constantly expressed his frustration through the team radio.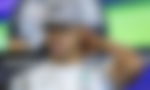 However, he wasn't as annoyed when he showed up for the post-race interview. Moreover, he took partial blame upon himself for the poor weekend at Monte Carlo.
What did Lewis Hamilton say?
During the interview, Hamilton reckoned that the whole of Mercedes underperformed throughout the weekend.
"I don't really have a reaction, I think. We do all that discussions, talking in the background, and we all work together, trying to come out stronger," he said.
"We underperformed as a team all weekend from the get go. So, we'll just put our focus on to the next race. Congratulations to Max and his team. They did a great job."
Hamilton also revealed that Mercedes could struggle yet again at Azerbaijan considering the team will face a similar track and weather condition.
ADVERTISEMENT
Article continues below this ad
"I would be guessing. But I mean it's another street circuit, another one that's really cold, very smooth circuit. It's another one we could easily struggle at again, similar to here.
"So, we're just gonna have to try and work and see how we can minimize that loss," Hamilton reckoned.
Overall, Mercedes walk away from Monaco having secured a measly seven points. So, will their fortunes turn around in Baku? Can Lewis Hamilton reclaim his lead from the in-form Dutchman? Only time will tell.
ADVERTISEMENT
Article continues below this ad