Lewis Hamilton-Mercedes Contract Saga 'a Media Strategy': Coulthard
Published 01/26/2021, 3:40 AM EST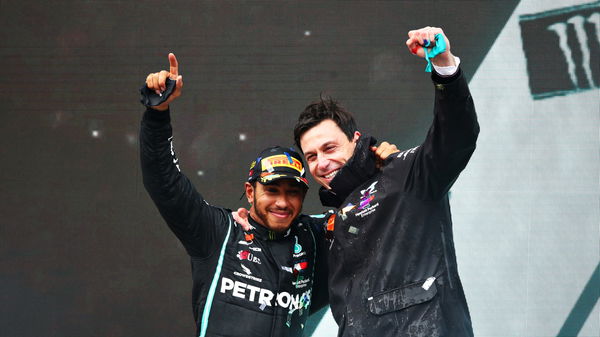 ---
---
We keep counting days as the Lewis Hamilton contract saga continues with Mercedes. There still remains uncertainty whether the dominating partnership will continue next season.
ADVERTISEMENT
Article continues below this ad
Former F1 driver, David Coulthard, gave his opinion on the seemingly unending contract negotiation.
We do not know a lot that goes on behind closed doors, however, Hamilton recently broke his social media hiatus and hinted at a continuing process behind the scenes. Coulthard believes that this delayed announcement could very well be a media strategy.
ADVERTISEMENT
Article continues below this ad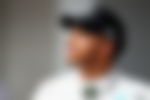 He said, "If it was signed then you would expect that to be announced. It could well be a media strategy, so let's keep an open mind on that. Again, just because they may have signed somebody doesn't mean they have got to put it out straight away."
Coulthard claims it could be a ploy to maintain interest in Lewis Hamilton
Towards the end of last year, we saw Red Bull used a media strategy where they delayed their second driver signing news till the last moment. The team used social media to generate great engagement across different platforms.
We have also seen several teams tease the F1 community with the first look of their livery or new driver. According to Coulthard, it could be a possibility that Mercedes is delaying the announcement for the same reason.
ADVERTISEMENT
Article continues below this ad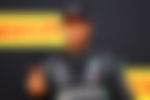 "It could be a way of maintaining interest in Lewis and Mercedes if you put your media hat on, and that might not be a bad thing – I'm not saying it is, I'm just giving a potential," he said.
The Mercedes-Hamilton contract negotiation has been going on for more than a month now. It is believed that the primary point of contention between the parties is the period of the contract.
ADVERTISEMENT
Article continues below this ad
Toto Wolff admitted that a final announcement on the contract could go up to pre-season testing. Do you think this contract will be renewed? If yes, for how long?
Trending Stories