Lewis Hamilton Mercedes Contract: Toto Wolff Signals Multi-Year F1 Deal Beyond 2021
Published 05/10/2021, 1:05 PM EDT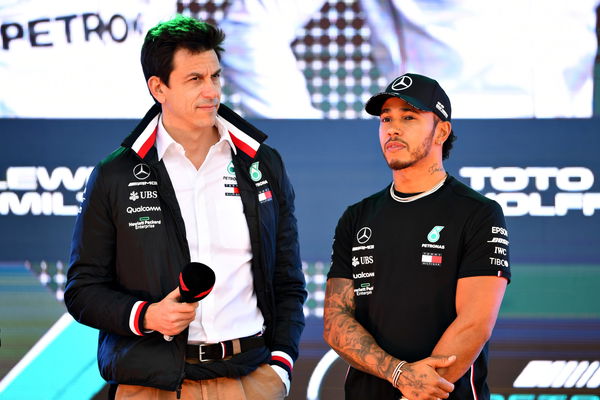 ---
---
One of the major talking points during the winter break was Mercedes' impending contract hold-up with Lewis Hamilton. The two parties didn't put pen to paper on a deal until 1 month before the season began.
ADVERTISEMENT
Article continues below this ad
And even when they did reach an agreement, they couldn't hash out a multi-year one. Hence, they want to set that right this time.
The COVID pandemic didn't help them last year as they couldn't meet face-to-face. Plus, this agreement was seen as a short-term fix with Lewis demanding more and Daimler not budging.
ADVERTISEMENT
Article continues below this ad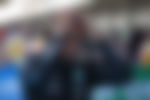 But, one way or the other, Mercedes Team Principal and 33% owner, Toto Wolff, is intent on inking a lengthier deal to avoid the constraints of negotiating every year and distracting themselves from their ultimate goal of winning the championship.
"Yes, it should be [more than a year]," said Wolff.
"We don't want to be in a stressful situation every single year where we are absolutely flat-out trying to win races and needing to negotiate. I would rather that doesn't happen every year.
"We just need to spend a day or two together, put it out there, and decide which are the difficult components. We will then lock the door and won't walk out until it is sorted. That works best for us and it has worked best for us in the past."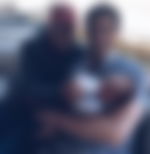 Lewis Hamilton & Toto Wolff don't want to ruin their 'whole winters' over contract negotiations again
ADVERTISEMENT
Article continues below this ad
The Briton hinted at the contract negotiations during the press conference on Sunday. He said that they wished to get something of worth out of their discussions during the mid-season break. And more importantly, he does not want to destroy his shortened off-season yet again.
"We never want to be in the position that we were in January, in February," Hamilton had said yesterday.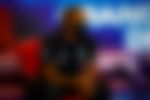 "It ruined my whole winter and I'm sure it wasn't helpful for Toto's, in terms of being able to be off and relaxed, so it felt like we didn't really have much of a break."
ADVERTISEMENT
Article continues below this ad
Hamilton is enjoying a sweet run of form this season. It shows that there is life in the old dog yet. The most premium driver on the grid deserves a record compensation that fits his stature and reflects his achievements.