Lewis Hamilton: Mercedes F1 Decision Not Made After McLaren DNF in Singapore
Published 04/01/2021, 6:00 AM EDT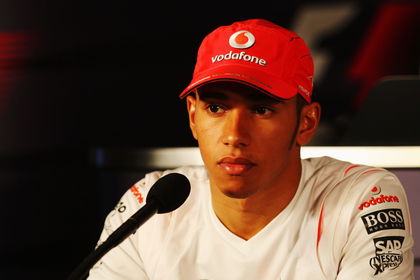 ---
---
Lewis Hamilton has had a brilliant phase so far with the Mercedes AMG F1 team, which started back in 2013. The Briton managed a mammoth of six championship titles while racing under the Stuttgart-outfit.
ADVERTISEMENT
Article continues below this ad
However, there has been a wide array of uncertainty over the seven-time world champion's switch to Mercedes from McLaren. The announcement came just five days after the 2012 Singapore Grand Prix, where Lewis retired from the race following a gear-shifting issue.
ADVERTISEMENT
Article continues below this ad
It was rather painful to watch, considering Lewis led the race from the start for over 23 laps, only to end up leaving the weekend empty-handed. In fact, the issue struck him even earlier with the E-shifts failing in his gearbox. However, the Briton handled it pretty well and kept going.
Unfortunately, things got worse from there as he lost the third gear as well, forcing him to park his car in the run-off area. Lewis portrayed a dejected figure, as he made his long walk back to his team's garage.
Subsequently, fans assumed that Lewis made the crucial decision of leaving McLaren Mercedes following the rather disappointing end to his race in the streets of Singapore.
However, is that really true? Apparently, no.
Lewis Hamilton revealed that the 2012 Singapore GP was never the turning point in his decision to exit McLaren.
What did Lewis Hamilton say?
Speaking to Sky Sports F1, the seven-time world champion clarified that he was in Thailand when he made the decision of switching to Mercedes for the 2013 season.
"That wasn't the time that I made the decision. Yeah, people think it was the time when my gearbox failed. Yeah, that wasn't the moment. But people, for some reason, made that up," he said.
"It was quite a bit after that. I don't know how much long after that it was. But I was in Thailand when I actually made the decision."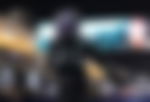 But what a decision that was! McLaren were clearly looking like the better team, while Mercedes were merely competing in the top-field in 2012; and he chose to go after the weaker team.
ADVERTISEMENT
Article continues below this ad
Subsequent to his announcement, fortunes turned sides quite drastically, as Mercedes started dominating the grid. Meanwhile, there was McLaren, gradually losing shape, and falling further down the grid.
Mercedes are amidst a never-ending saga of dominance at the moment. But there's also good news; McLaren, too, have finally caught up with the German-outfit.
So, will fans get to see a battle between the two historic racing teams anytime soon?
ADVERTISEMENT
Article continues below this ad