Lewis Hamilton, Mika Hakkinen & F1 Community Give Their Heartfelt Tributes to Murray Walker on Social Media
Published 03/14/2021, 4:36 AM EDT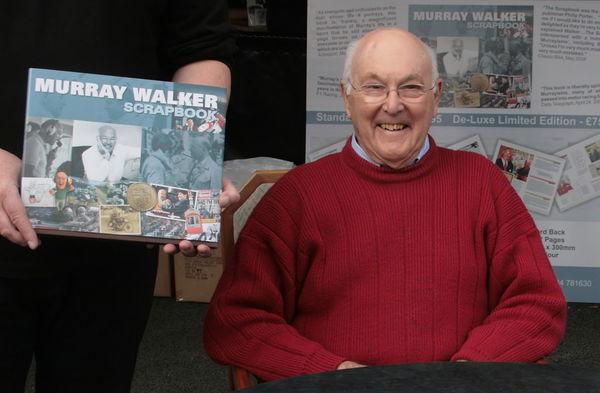 ---
---
Murray Walker, the voice of F1, had a broadcasting career that spanned over 50 years. The British broadcaster worked for the biggest UK channels before retiring from commentating in 2001. The national treasure took his last breath on March 3, 2020, at the age of 97.
ADVERTISEMENT
Article continues below this ad
Walker's passion for motor racing was apparent through his iconic broadcasts that allowed viewers around the globe to experience a range of emotions. He was and will remain a loving figure for many.
As the news of Murray Walker's death broke, tributes came flooding in on social media.
ADVERTISEMENT
Article continues below this ad
So sad to hear of Murray's passing. I remember growing up hearing your voice over the races. You made the sport so much more exciting and captivating. The iconic voice of our sport and a great man, thank you for all you did, you will never be forgotten. Rest in peace🙏🏾

— Lewis Hamilton (@LewisHamilton) March 13, 2021
"He was known for his enthusiasm and for being a true gent – and will be fondly remembered for his humorous slip-ups, dubbed 'Murrayisms'.
"Murray's most iconic moment came when Damon Hill crossed the line in Japan to win the 1996 F1 championship," recalled a report.
I'm deeply saddened by the loss of Murray Walker.

— Mika Häkkinen (@F1MikaHakkinen) March 13, 2021
Today we say farewell to one of the greats of our sport, Murray was the voice of F1 for so many years, he put his heart and soul into commentating. The legend will always live on in our memories but today in Murray's words "I've got to stop because I have a lump in my throat" pic.twitter.com/Z10RcslkGk

— Jenson Button (@JensonButton) March 13, 2021
Lewis Hamilton, Jenson Button, Mika Hakkinen, and Damon Hill were just a few from the drivers' community that paid their tribute to Murray Walker. As Button explains, "He [Walker] put his heart and soul into commentating."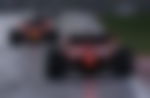 F1 teams pay their tribute to Murray
Murray was the iconic voice which at a point in time was essential to F1 broadcasting. Along with F1 drivers, many teams also paid their tributes to the commentating legend.
Tonight we pay tribute to the voice of F1, the legendary Murray Walker, who brought joy to so many of us.

Rest in peace, Murray. May you once again tussle for the mic with James Hunt. May your Murrayisms entertain all for ever more. pic.twitter.com/FjKyuOALV1

— Alpine F1 Team (@AlpineF1Team) March 13, 2021
He was the voice of @F1 to millions and his love, passion and positivity for our sport were unmatched.

You will be truly missed, Murray Walker ❤️ pic.twitter.com/mXVDID6GdS

— Mercedes-AMG PETRONAS F1 Team (@MercedesAMGF1) March 13, 2021
Like millions of F1 fans, all of us at McLaren are deeply saddened by the news that Murray Walker has passed away.

He brought our sport to generations by sharing his passion and knowledge with humour and humility. Our thoughts are with all who had the fortune to know him. pic.twitter.com/0NBS1KWxpE

— McLaren (@McLarenF1) March 13, 2021
We are truly saddened to hear of Murray Walker's passing.

Murray was the voice of @F1 for so many, and provided unforgettable commentary on many of this team's most iconic moments. His passion for the sport was infectious, and never failed to make people smile. pic.twitter.com/YjN8nfSuia

— Williams Racing (@WilliamsRacing) March 13, 2021
When we talk about legends in F1, Murray Walker is one of the few to earn the status outside of the cockpit. He was a master of his trade and will always be the voice of F1. Rest in peace, Murray. pic.twitter.com/CgeL0O8zUq

— Aston Martin Cognizant F1 Team (@AstonMartinF1) March 13, 2021
Murray Walker was known for his animated descriptions of the action on the grid. He struck up an impressive and popular double act with world champion James Hunt. The latter's technical knowledge, combined with Murray's descriptions, had them work together for more than a decade at the BBC.
ADVERTISEMENT
Article continues below this ad
In 1997, he was joined by another former driver, Martin Brundle, who remained with him till the end of his commentating career.
Rest in Peace Murray Walker. Wonderful man in every respect. National treasure, communication genius, Formula One legend.

— Martin Brundle 💙 (@MBrundleF1) March 13, 2021
ADVERTISEMENT
Article continues below this ad
It was immensely sad to hear the demise of Murray Walker. Certainly, his passion for the sport was exhibited through his coverage and inspired millions around the world. He will forever be a part of Formula 1's rich history, and we hope he rests in peace.