Lewis Hamilton Net Worth: Is He a Billionaire?
Published 08/10/2021, 8:07 AM EDT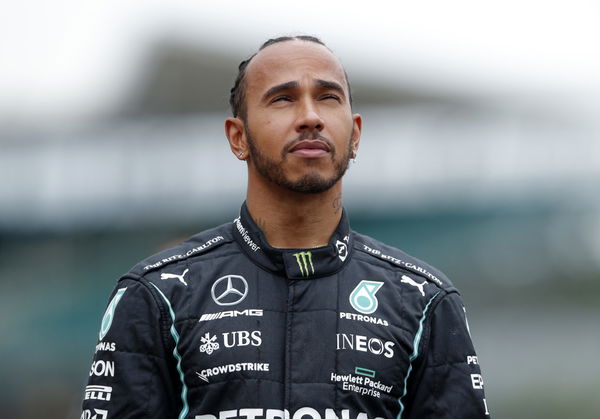 The growth of Lewis Hamilton over the past decade has been immense, with his salary frequently reaching new heights. While the seven-time world champion is receiving hefty pay from his F1 team, Mercedes, he is also earning a significant income through endorsements.
Earlier this year, despite COVID-19 wreaking havoc over the world, Forbes listed the Briton under the top 10 highest-earning athletes. The statistics revealed that Hamilton received pay of $72M from racing, while an extra $12M arrived from sponsors.
Hence, the tally subsequently went up to a whopping $82M out of one season. Looking at the numbers, it is natural for one to wonder if Hamilton is still a millionaire. His massive 1-year earnings evidently show that he could well be inching towards the billion-mark.
ADVERTISEMENT
Article continues below this ad
But is he there yet?
What is the net worth of Lewis Hamilton?
Although his yearly salary suggests that Hamilton could already be a billionaire, he is not there yet. According to The Times, the Mercedes world champion's net worth is around $280M.
But, of course, considering his pay has been following an upward trajectory, there is no denying that the Briton could become the first billionaire in Formula 1.
Hamilton might be nearing his retirement from racing, but that doesn't necessarily mean that it will affect the inflow of funds. He currently owns a racing team named X44 in the Extreme-E series.
The Briton is also eyeing to excel in other industries, including music and fashion. And the latter undeniably looks promising, as he has been enjoying massive backing from Tommy Hilfiger since 2018. Hence, the future looks bright for Hamilton in the fashion industry.
Big names sponsoring Hamilton
ADVERTISEMENT
Article continues below this ad
The seven-time world champion has turned into a brand, which led to several companies stepping up to sponsor Mercedes' hero. Of course, one of them is the world-famous Tommy Hilfiger. Similar to the American company, other fashion brands like Puma, and Police, too, sponsor the 36-year-old.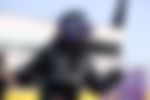 Outside of fashion, there are massive names like Bose, Mercedes Benz, Monster Energy, Sony, and Vodafone backing Hamilton. Hence, Hamilton's earnings aren't going to come to halt anytime soon.
ADVERTISEMENT
Article continues below this ad
And the only other F1 driver who has a much bigger net worth is Michael Schumacher, with his numbers reportedly around $780M. So, in the coming years, can Hamilton beat the only other seven-time F1 world champion to become the richest F1 driver?
Watch Story: Lewis Hamilton: Ranking His F1 World Titles From 2008 to 2020