Lewis Hamilton Once Made Wild Max Verstappen Claim Followed By Sebastian Vettel's Brutal Two-Worded Response
Published 07/16/2022, 6:25 AM EDT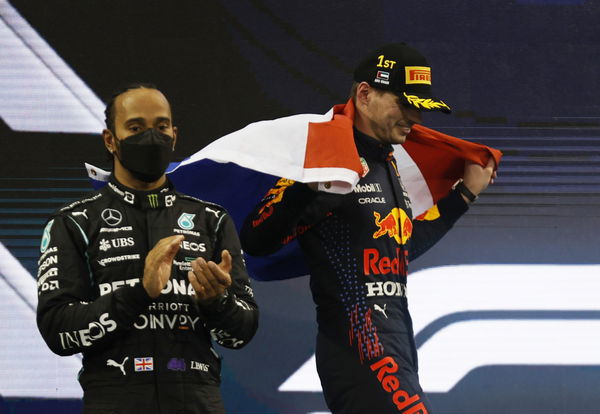 Max Verstappen and Lewis Hamilton treated the F1 fans to some astonishing battles in the 2021 season. Their rivalry last season gave rise to one of the most iconic and hard-fought championship campaigns in the sport's history. This was a long time coming as even before 2021, there were a few glimpses that there will be fireworks if the two battled against each other.
ADVERTISEMENT
Article continues below this ad
Since the time Verstappen joined Red Bull in 2016, he has built up a reputation for being uncompromising in wheel-to-wheel battles. The Dutch driver does not back an inch while competing on the track. Hamilton found this out firsthand while racing him in the Mexico GP in 2019.
ADVERTISEMENT
Article continues below this ad
The Mercedes driver was asked if he treats the young Dutch driver differently from others on the track. He said, "Yep. I think every driver is slightly different, some are smarter. Some are very smart and aggressive, and some are silly with it."
"So through those experiences of racing with people, you give some more space, and with others, you don't have to because they are quite respectful. But with Max, it is very likely you are going to come together with him if you don't give him the extra space, so most of the time you do."
"But as I said in my experience, I didn't have a lot of space to give him extra space. I don't think it was intentional what happened on the first lap, but he's a magnet for those kinds of things."
"But nonetheless, I managed to keep the car together in a straight line, fortunately," explained Hamilton.
When the reporter asked Vettel the same question, the then-Ferrari driver wasted no time to say, "Yes and yes".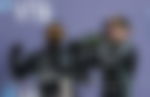 However, they did eventually come together 2021 British Grand Prix when they were battling against each other at the Copse corner, and again at Monza.
Lewis Hamilton takes a dig at Max Verstappen after the British GP
In 2021, both drivers made contact, and it sent Verstappen crashing into the barriers. This year, the Mercedes driver found himself in a similar situation as well, but this time he was going against Leclerc. Fortunately, the outcome was a little different this time around, and both drivers managed to keep themselves out of trouble while continuing to race hard.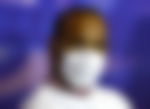 After the race, Hamilton lauded Leclerc's driving and also took to a subtle dig at Verstappen. "Charles did a great job. What a great battle. [He's] a very sensible driver, clearly a lot different to what I experienced last year," said Hamilton.
ADVERTISEMENT
Article continues below this ad
But the world champion returned the favor this time and did not mince his words on his counter. "I think it's quite nice that, at 37 years of age, you can still learn how to hit an apex. I think Charles gave him less space than I did last year, so that says it all," said Verstappen.
WATCH THE STORY: Lewis Hamilton dismisses beef with Max Verstappen
ADVERTISEMENT
Article continues below this ad
It looks like there might be some bad blood between the drivers after the 2021 season. It is clear that the Red Bull driver's style is a bit too aggressive for the 7-time world champion's liking.
This season has been a little different as we have not seen as much wheel-to-wheel action between them. However, with Mercedes improving with each passing race, who can tell? Maybe we will see a few battles between the 2 champions before the season ends.