Lewis Hamilton Ponders 'Dream' Ferrari F1 Drive
Published 09/29/2021, 8:18 AM EDT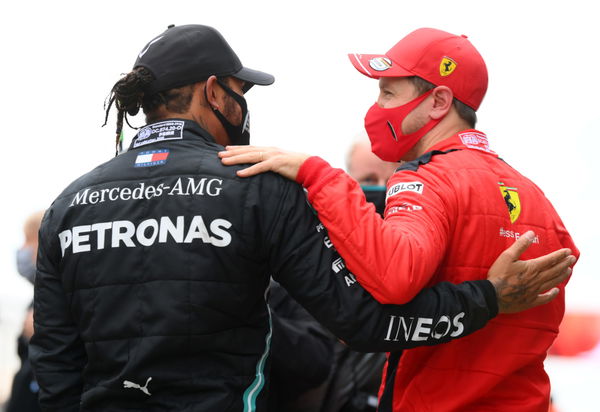 ---
---
Seven-time world champion Lewis Hamilton has established himself as one of the greatest racers in the sport. He made his F1 debut with McLaren and then switched to Mercedes driver, the team he is signed with until 2023. It won't be too baseless if you imagine–what about the most legendary team in the history of F1, Ferrari? Won't one of the greatest drivers in the sport want to be associated with the team with the greatest history in the sport?
ADVERTISEMENT
Article continues below this ad
The answer is no. In fact, Lewis Hamilton said that it's "amazing" that he's been in F1 so many years and hasn't raced for Ferrari.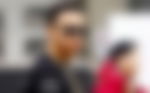 ADVERTISEMENT
Article continues below this ad
Ferrari's failed attempts to sign Hamilton
The Maranello-based team have tried to rope in Hamilton, according to him. But they have failed on every occasion.
Speaking to Sky Italia, he said, "For many years, when I came to Monza, walking next to the fans … I could hear them saying "Come to Ferrari!"
"This warmed my heart, but it's pretty amazing that I've never driven for Ferrari in so many years. Because it is a dream for anyone, a goal to be achieved." (Translated via Google Translate)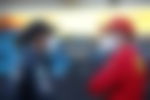 "It has never really been possible and I will never quite know exactly why. I wish them the best and in my near future I will continue to prevent them from winning the world championship," the Mercedes driver said.
WATCH STORY: From Prince to the Queen: When F1 Stars Interacted With the Royal Family
ADVERTISEMENT
Article continues below this ad
Ferrari has seen most of the big names in F1 drive for them
Even though the Tifosi have been able to lure in nearly all the big names in Formula One, the biggest one is out of reach for them. They managed to sign Sebastian Vettel who was a four-time consecutive World Champion with Red Bull in 2015. They managed to sign two-time world champion Fernando Alonso from Renault in 2010.
And looking back, they have had legends like Michael Schumacher and Niki Lauda drive the Rosso Corsa car.
ADVERTISEMENT
Article continues below this ad
But they haven't and probably will not ever manage to sign up Lewis Hamilton, the biggest name in F1 right now.
Currently, Lewis in his Mercedes and Max Verstappen in his Red Bull are battling it out for the World Title. And Ferrari is fighting with McLaren for the third spot in the constructors' championship.