Lewis Hamilton Put in the Same Boat as Two Young Guns of F1 Amid Ramping Up Silly Season Rumors
Published 03/15/2023, 5:46 AM EDT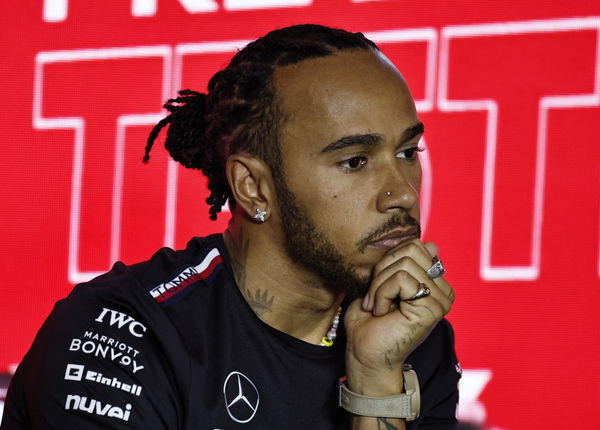 The fact that teams can't come up with a strategy to fight the merciless double champion Max Verstappen has caused problems for the entire F1 grid. In actuality, the Dutchman who finished his previous season in a violent and intense manner has started out similarly. The teams, though, that were anticipated to return in a more resurgent manner have fallen short of expectations. Among the most anticipated teams to make a stronger comeback was the Mercedes. The team, however, fell short of providing Sir Lewis Hamilton with a race-winning vehicle, and now the 7x champion is discovered to be sailing alongside two young guns of F1.
ADVERTISEMENT
Article continues below this ad
Fans were eager to witness Lewis Hamilton's magic soon after the black livery's return, but it soon became clear that W-14 had merely been another letdown for the Brackley-based team. The upset led the Silver Arrows to spend the entire weekend in Bahrain talking about their desire to improve the W-14 rather than fundamentally alter the current mindset.
ADVERTISEMENT
Article continues below this ad
Martin Brundle, a former Formula One driver and pundit, chose to share his thoughts on Mercedes and Hamilton's future in light of the recent controversial statement made by Hamilton that he didn't feel he was listened to properly by the team when they were developing the 2023 car. Brundle said on the sky sports f1 podcast, " I don't think Lewis is in any different position to say Lando, or Charles Leclerc at Ferrari, of stamping their feet a little bit and saying 'what are you doing about this, tell me what in terms of updates, in terms of personnel, in terms of moving this game forward'. 
Brundle attempted to emphasize that because all three of the drivers—Charles Leclerc, Lando Norris, and Lewis Hamilton—are experiencing similar car issues, they are all in a comparable scenario. Hamilton's future was the subject of some wild speculation after he made the confession, and word quickly spread that he might think to switch to Ferrari. Similar rumours were spread about Charles Leclerc moving to Mercedes and Lando being advised to choose between Red Bull or Ferrari.
Following Mercedes' last year's bad season and the uncompetitiveness, many experts and analysts have predicted that Hamilton won't be a part of the team Hamilton, though, had contrary viewpoints.
Lewis Hamilton expresses his clear thoughts
ADVERTISEMENT
Article continues below this ad
Lewis joined Mercedes in 2013, and since then, the team has only experienced success; Mercedes' first setback occurred last year. After that, nothing has gone in Silver Arrows' way. Yet shortly when Mercedes' performance deteriorated, there were rumors that Hamilton may leave the team. Hamilton's lack of a contract extension with the organization contributed to this as well. However, when Formula1.com questioned the seven-time champion about recent rumors that the British driver wouldn't sign a new deal if the car kept performing poorly, Hamilton clarified the situation.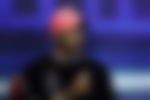 The Englishman said, " It's ultimately people creating rumours without facts. It's never helpful. I have been [supported by] Mercedes since I was 13. Having the difficult year we had last year, [I'm] still here, and whether or not we have a difficult year this year, I'll still be here. I'm a fighter and we fight as a team. I love the challenge of finding solutions and I still believe I'm able to put the car in places that perhaps others are not able to  and I love that challenge."
ADVERTISEMENT
Article continues below this ad
WATCH THIS STORY: How a Kitchen Rendezvous Prevented Lewis Hamilton-Toto Wolff "Divorce"
Even though there has only been one race, there has already been widespread speculation that Silver Arrows won't be running competitively this year. In light of this, do you believe Hamilton, with his tenacity, can revive the former Mercedes grandeur?
Edited By: Varunkumaar Chelladurai