Lewis Hamilton Raises the Alarm Bells With Major Safety Issue at Eau Rouge in Spa
Published 08/27/2021, 12:28 PM EDT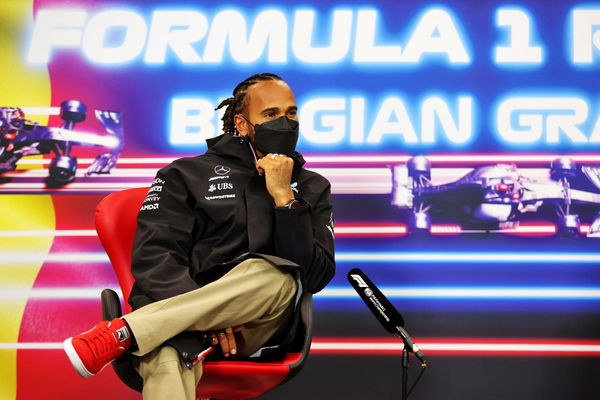 ---
---
Lewis Hamilton is back in the driver's seat. The Mercedes driver took some time finding the pace in his Mercedes as a disappointing FP1 saw him in P18. The second practice session was a better, but not ideal, P3. After having made rounds of the tremendous circuit, Hamilton noticed that something was different than usual.
ADVERTISEMENT
Article continues below this ad
Hamilton analyzed the circuit. "Eau Rouge is pretty wavy this year. I don't know what happened there, but exactly in the compression of this depression, there was a massive hump. We have never had it like this in Eau Rouge! That really hits you."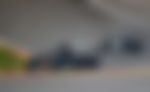 The Mercedes driver speculated that it may have been a result of the rainfall that visited the circuit."It must have something to do with the heavy rainfall here in recent weeks or with earth moving. In any case, it was completely different a year ago."
ADVERTISEMENT
Article continues below this ad
With Mercedes trying out new wings to experiment with the downforce levels of the car, the predicted rains on Sunday might be a problem. The champion addresses the same, providing caution against the possible circumstance. " You want as much downforce as possible in the rain. But if you commit yourself and the weather doesn't turn out as expected, then you're fair game on the straights. We have to be very, very careful when it comes to voting."
Rocky start for Lewis Hamilton
The Brackley team was testing out different wings on their drivers' machines. FP1 saw Valtteri Bottas with smaller wings compared to Hamilton, which affected the Brit on the straights. The P3 bettered the P18; while Hamilton wouldn't be too happy being placed behind Max Verstappen and Bottas.
ADVERTISEMENT
Article continues below this ad
Hamilton reflected on the two sessions, "I didn't feel the car ideally today. We have a very busy evening ahead of us in order to be better prepared for Saturday."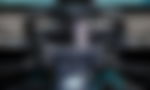 The championship leader also discussed the effects of the larger wings in FP1. "It is a real challenge to find the right balance between downforce and wind slippage here… In the morning we experimented a little with a larger wing, so I was very quick in the middle section of the route, but not otherwise."
ADVERTISEMENT
Article continues below this ad
The practice sessions gave the Brit some points to make and hopefully, Spa-Francorchamps will be kinder to Hamilton on Saturday.
Watch this story: Lewis Hamilton: Ranking His F1 World Titles From 2008 to 2020