Lewis Hamilton Reflects on Bittersweet Battle With Vettel During the Turkish GP
Published 11/16/2020, 7:29 AM EST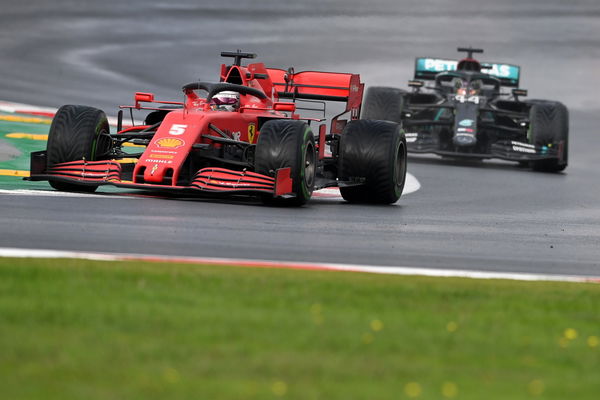 ---
---
Lewis Hamilton made history at Istanbul Park yesterday. Winning the race way down from P6, Lewis Hamilton proved that he is worthy of being a legend in F1. The Turkish Grand Prix was a special race, and it gave a special outcome indeed.
ADVERTISEMENT
Article continues below this ad
The Briton had not expected to win when he started the race. He knew it was his championship race, but he just couldn't find the right amount of grip. Well, all he could do was get in behind the leaders and keep his head down.
His 2-hour-long ordeal at Turkey saw him struggle with many until he got the lead ahead of Perez. One instance that he recalls vividly is the one with Sebastian Vettel from the beginning of the race. "I realized we are both [him and Sebastian Vettel] quicker than the front guys, the race is on," said Hamilton.
ADVERTISEMENT
Article continues below this ad
"I was stuck behind Seb, and he is pulling away. In one side of it I was like happy for Seb cause he obviously had such a good start cause he was much further back.
"So, good for him. Good to see him doing well, you know cause he has had such a difficult year," expressed Hamilton.
However, he knew that he needed to get past the German in the Ferrari to win and it frustrated him he could not get past him.
"But on the other side, I'm like damn this is a pain in the a**e I can't get past this guy.  But it was nice to have the battle with the champion, whom I highly respect," concluded Hamilton.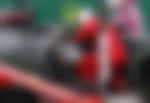 Lewis Hamilton kept pushing till he got past Vettel
Lewis Hamilton and Mercedes share their years of success. Since his arrival, he is shinning and so is the team. Well, the chief reason would be hard work and patience. Well, his success yesterday came from that same mantra.
"Then he pulled away, and I didn't really understand why. But I was like, keep your head down, figure it out, find, change lines, figure out something, pickup, do anything you can to close that gap, and all of a sudden I started closing it," said the 7-time champ.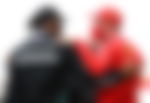 Lewis Hamilton raced magnificently back in Istanbul Park. He would surely have been champion as Bottas was way behind him. However, the manner in which he won was the way legends do it.
ADVERTISEMENT
Article continues below this ad
The Mercedes No. 44 put in efforts and they were praiseworthy. His rival for almost half of the race yesterday, Vettel, came out to congratulate him.
Well, all this is the burning edifice of his mantra, and that this lad from Stevenage could indeed be a champion above all.
ADVERTISEMENT
Article continues below this ad