Lewis Hamilton Refuses to Pay Attention to the 'Weak Minded'
Published 03/04/2020, 4:03 PM EST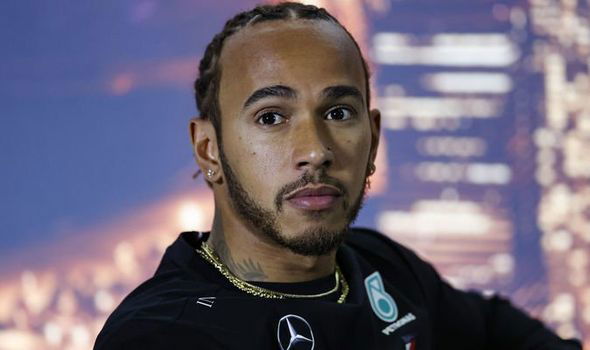 ---
---
Before every season, many rivals and pundits suspect that Mercedes intentionally hold themselves back. Then, they turn up the wick once the season begins and make themselves the favourites for the title. However, Lewis Hamilton does not think that that is the case.
ADVERTISEMENT
Article continues below this ad
He insists that all the speculation surrounding himself Mercedes are just mind games for the "weak-minded". On the other hand, the team may have a hard time denying it, as they are chasing a seventh successive championship double in 2020.
In 2019, the Brackley team took home around 15 race wins, and nine 1-2 results. In addition to that, Lewis Hamilton wrapped up the title with 413 points in the bag. Meanwhile, teammate Valtteri Bottas' took home 326 with Max Verstappen lying in third.
ADVERTISEMENT
Article continues below this ad
This time though, the 9 F1 teams have a lot to be worried about. This is because, Mercedes went on to set the pace in pre-season testing in Barcelona.
Valtteri Bottas clocked the two fastest times of the six days. His closest challenger was Red Bull star driver Verstappen , who was six-tenths behind.
Is this another year of Lewis Hamilton and Mercedes domination?
Owing to Mercedes flexing their testing muscles, rivals claimed that the German team will be the ones to beat. However, Lewis Hamilton has dismissed such a notion. He suggested that Mercedes F1's rivals are weak-minded and are simply playing games.
ADVERTISEMENT
Article continues below this ad
"I don't pay attention to anybody to anyone else through testing," he told Sky Sports. "We literally just focus on our job and I have no idea what other people have been saying."
"I've been here a long, long time so I'm aware of people bigging us up and talking themselves down so that they can potentially overachieve unexpectedly or whatever. It doesn't make a difference."
"Some people think that it's a psychological battle but it's really not. Only for the weak-minded maybe but it doesn't affect us whatsoever."
ADVERTISEMENT
Article continues below this ad
The 6-time world champion is hunting for his 7th title to equal Michael Schumacher's record. If he wins again in 2021, he will certainly beat Schumacher's record and take the record for the most F1 titles. However, it is highly likely that he will face a still challenge, courtesy Max Verstappen and Charles Leclerc.