Lewis Hamilton Reveals Blacking Out During 8G Turn in a Fighter Jet
Published 04/02/2022, 10:33 AM EDT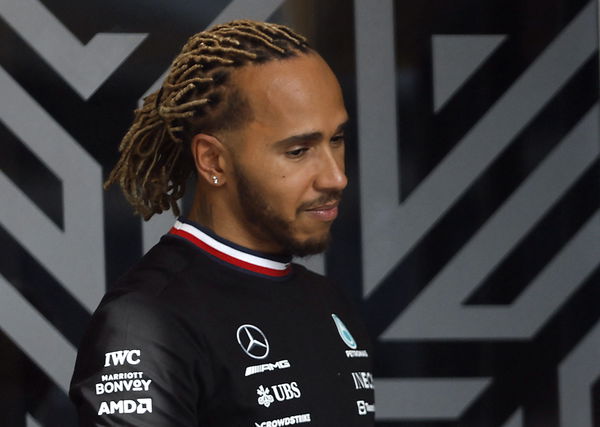 Lewis Hamilton has been behind the wheel of an F1 car since 2007. And we know that the race drivers feel an incredible and varied amount of g-forces throughout the race. It would be safe to assume that a driver like Lewis, who's been in the sport for over 15 years, must have gotten used to the g-force shift by now. However, he had an all-new experience waiting for him when he sat inside a fighter jet.
ADVERTISEMENT
Article continues below this ad
Lewis Hamilton shares his experience of being on a Fighter Jet
ADVERTISEMENT
Article continues below this ad
Lewis Hamilton, among many other drivers, goes through some extreme conditions during a race. There are a lot of g-forces that Formula 1 drivers face throughout the race and it's extremely normal for drivers to lose up to 7-8 pounds per race.
The physical demands of the sport require the drivers to train themselves for all such aspects. One such aspect is G-force. And in recent years, the impact of g-force has only increased for drivers with increased cornering speeds.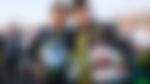 However, Lewis did not take the fact that he was sitting inside a Fighter Jet without a g-suit seriously. And once the pilot took a turn, Lewis completely blacked out!
In his interview, the Mercedes ace explained how, in a race, the driver experiences g-force in multiple directions, but in a fighter jet, it's only vertical. And coupled with the fact that he stopped doing his breathing exercise, Lewis set himself up for a "quite unique" experience.
ADVERTISEMENT
Article continues below this ad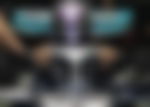 Lewis reveals being a fan of MotoGP
Accompanying Lewis for the interview was another legend from the sporting world, Valentino Rossi. During their conversation, Rossi and Lewis shared their mutual respect for each other and their sport. Lewis mentioned how he loves to ride a bike and they feel extremely rapid in the beginning, but you get used to the speed.
ADVERTISEMENT
Article continues below this ad
WATCH THIS STORY: Safety Car Costs Lewis Hamilton Dearly As Max Verstappen Rejoices Winners Losers From Jeddah F1 Race
However, he is still astonished by the speed at which MotoGP racers race. And this is exactly why there is a lot of respect for MotoGP in the Formula 1 community as they race at similar speeds but without little to no protection. On the other hand, Formula1 has come a long way in car safety, which is a very important factor in keeping the drivers safe and extremely fast.