Lewis Hamilton Reveals He Keeps His House Bare of F1 Trophies Except One Priceless Item
Published 08/26/2021, 6:13 AM EDT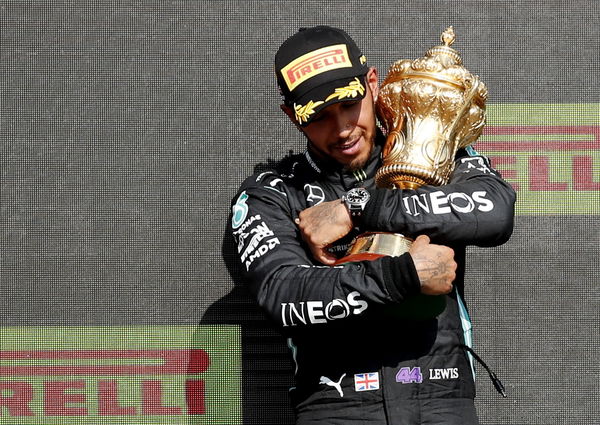 ---
---
Lewis Hamilton is undoubtedly one of the most successful drivers of our generation. Adding to his race wins, Hamilton has won multiple awards, honoring his performance in the sport. Heading to Belgium for a potential 100th win, one can imagine a fancy room filled with trophies on display. But with Hamilton, that's not the case.
ADVERTISEMENT
Article continues below this ad
In a recent interview, the champion sat down with Good Housekeeping and discussed the importance he places on a clean home. When talking about where he stores his innumerable trophies, he said, "I don't actually have any racing trophies at home – they're all in storage! In fact, if you came to my house, you wouldn't even know I was a racing driver."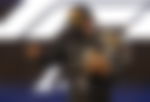 Lewis revealed that the only thing associated with the sport is a painting of his hero, Ayrton Senna. He also explained the reason behind this. "For me, home is about getting away from that world. When you're in the public eye, being able to have the most normal home is so important; it helps you stay centered."
ADVERTISEMENT
Article continues below this ad
Hamilton's father keeps some trophies at his place "because he's very proud and likes to show his friends." But otherwise, Lewis keeps his achievements at a distance.
Lewis Hamilton on his health
To be a 7-time titleholder, one has to be built differently. The physically and mentally strenuous lifestyle of an F1 driver isn't easy. In the interview, Hamilton describes the things he does to stay grounded.
For the Brit, the combination of physical and emotional well-being is key. "People don't always connect the two – that what you put in your body and how you're feeling physically affects you mentally – but I'm very conscious of it. I don't always love the pain of a workout, but I love the feeling of progress that I have afterward and the endorphins that it releases. You feel more positive."
ADVERTISEMENT
Article continues below this ad
He also credits music and Roscoe for his positive mindset. "I try to make sure I listen to music every day… you've got to find something to laugh at each day. Luckily, I have my dog, Roscoe, with me most of the time and he always makes me laugh."
ADVERTISEMENT
Article continues below this ad
The Mercedes star faces a hectic schedule ahead of him after a health scare in Hungary; hopefully, the summer break has given him the strength to fight back and claim his 100th trophy for the storage!
Watch this story: From Lewis Hamilton to the Miz: When F1 & WWE Crossed Over