Lewis Hamilton Reveals His Hidden Ambition to Become an Astronaut if Not for F1
Published 09/21/2021, 10:20 AM EDT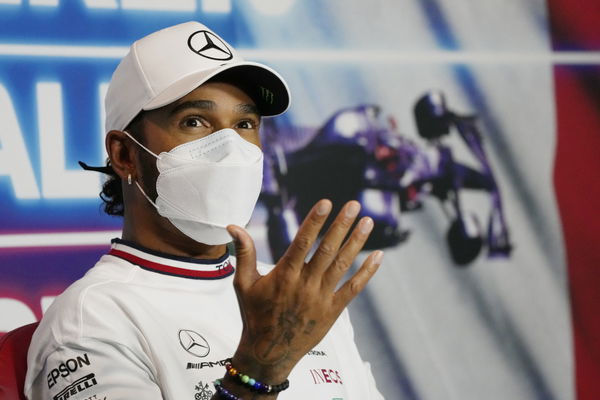 ---
---
Mercedes F1 recently released a video where Lewis Hamilton was asked a bunch of great questions by Dutch kids. This happened while he was on NOS Jeugdjournaal – a news program for children. When asked what he would have been if not a racing driver, he gave an answer that you wouldn't possibly think of!
ADVERTISEMENT
Article continues below this ad
When F1 reached the Netherlands for the Dutch Grand Prix at Zandvoort, the first one at the track since 1985, Max and Lewis' battle for the championship was as tight as ever. However, Lewis still took some time out during the build-up to the race to engage in some light-hearted conversation with some Dutch kids.
ADVERTISEMENT
Article continues below this ad
WATCH STORY: From Lewis Hamilton to the Miz: When F1 & WWE Crossed Over
Lewis Hamilton always wanted to be a racing driver
When one of the kids asked if he had always dreamt of being an F1 driver, Lewis said yes! However, his road to being an F1 driver wasn't easy. At a point in time, his father had to work four jobs a day to sustain Hamilton's karting career.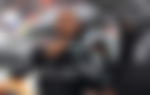 "I always wanted to be a racing driver when I was young. Actually, there was a couple of things, I always wanted to be Superman. I also love space, so, I was always into Star Wars, always wanted to be an astronaut.
"But cars were where my real love was," said Lewis Hamilton.
Lewis has always had a charismatic persona, and he is particularly good with kids. The same became clear once more, as he took questions ranging from if he had ever eaten a Dutch cookie to how he prepares for a Formula 1 race. It was heart-warming, to say the least, watching the F1 superstars getting candid with little kids.
ADVERTISEMENT
Article continues below this ad
Dutch GP ended badly for #TeamLH
The Dutch Grand Prix, however, wasn't heart-warming at all from the perspective of Lewis Hamilton fans, with Max Verstappen clinching the victory on his first home Grand Prix. After the Dutch GP, the tables turned and Max ended up leading the championship battle by 3 points.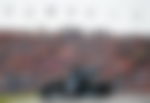 Although we love to see a tough fight for the championship, these wholesome moments shared between the drivers and the fans make us fall in love with them even more.
ADVERTISEMENT
Article continues below this ad