Lewis Hamilton Reveals His Toughest Opponent in F1
Published 06/28/2020, 2:15 AM EDT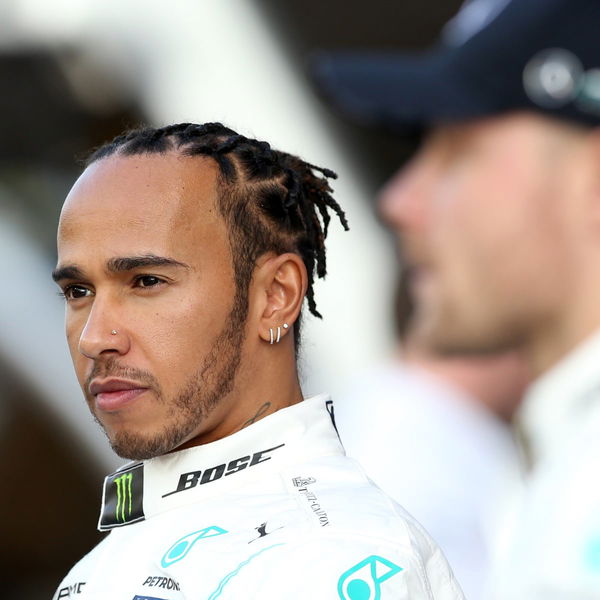 The reigning World Champion, Lewis Hamilton, recently opened up about his toughest opponent in F1. While many would think it's Nico Rosberg, Hamilton picked Sebastian Vettel as his toughest rival in Formula 1.
ADVERTISEMENT
Article continues below this ad
Hamilton and Vettel have battled it out for the ultimate prize in the sport over the course of two seasons, which ultimately ended in the Briton emerging victoriously, both times.
Lewis Hamilton picks Sebastian Vettel
ADVERTISEMENT
Article continues below this ad
Hamilton's faced an impressive list of drivers during his 13-year long career in F1. The 6 time World Champion went head to head against arguably, the best driver in F1 at the time- Fernando Alonso, in his first year in the sport.
Equalling the double World Champion in his rookie year, Hamilton surprised fans and critics alike. Furthermore, he managed to finish higher in the Championship standings.
Apart from Alonso, Lewis has faced the likes of Felipe Massa, Jenson Button and Nico Rosberg over the course of his career. When asked by Mercedes to pick his toughest opponent, Lewis said: "Seb".
Rosberg and Hamilton were bitter rivals, despite being teammates at Mercedes. What started off as a friendly competition between two friends, quickly turned into an ugly tussle for the World Championship.
Rosberg still remains the only man to defeat Lewis in the turbo-hybrid era for the Championship.
ADVERTISEMENT
Article continues below this ad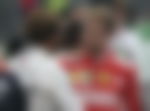 Following Rosberg's retirement, Hamilton went up against yet another German driver in Sebastian Vettel. The rivalry had its highs and lows, but there was always a certain sense of respect between both the drivers.
No matter how intense the title fight got, Seb and Lewis maintained a degree of admiration towards each other. This is understandable, considering that Vettel and Hamilton are part of the same generation in F1.
ADVERTISEMENT
Article continues below this ad
With Ferrari falling back in the development race last year, Vettel couldn't mount the same challenge as he did in previous years. Moreover, driver errors on the German's part only compounded his struggles last year.
Hamilton is chasing a record-equaling 7th World Championship in the sport this season. As things stand, Ferrari and Red Bull don't appear to be on Mercedes's level. As a result, Valtteri Bottas is the only man who can deny Hamilton yet another title.