Lewis Hamilton Sends Cut-Throat Answer to Fernando Alonso's Belgian GP Road Rage
Published 08/28/2022, 1:25 PM EDT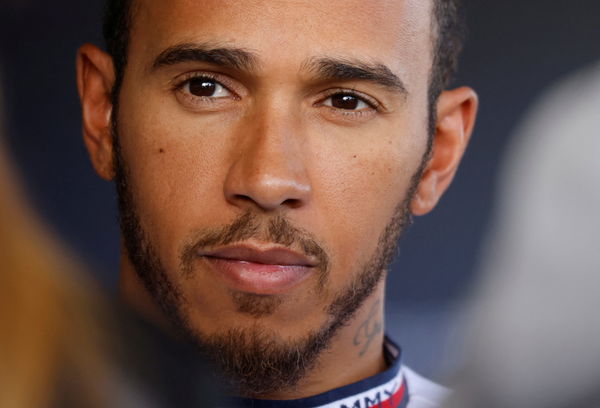 The 2022 Belgian Grand Prix is one of the few races Lewis Hamilton would like to forget very soon. Not only because of his first lap shunt with Fernando Alonso but also because of the "idiot" label from his ex-teammate. Lewis Hamilton revealed his thoughts on this.
ADVERTISEMENT
Article continues below this ad
The Spa-Francorchamps race saw Lewis Hamilton try to overtake Fernando Alonso from the outside, only to be sent airborne. The rear right tire of the W13 got tangled by the front left of Alonso's Alpine. The knock resulted in Hamilton retiring from the race, while Alonso was able to cross the finish line in P6.
ADVERTISEMENT
Article continues below this ad
Soon after the shunt, Alonso made comments that didn't go well with Hamilton. Talking about this, the seven-time world champion stated in the post-race conference, "I don't really have a response to it."
When asked if the Mercedes driver wants to talk to Alonso, Hamilton asserted, "No. I would have until I heard what he said."
"I know how things feel in the heat of the moment. It's nice to know how he feels about me! It's better it's out in the open how he feels."
"It wasn't intentional, I take responsibility for it, it's what adults do.", concluded the Silver Arrows star. However, Hamilton also shared that he doesn't care what Alonso had to say.
Fernando Alonso's take on the shunt with Lewis Hamilton
Despite the hit, the Spanish driver was able to finish the race, and he finished it well. Despite losing positions to Perez and Russell at the start caused by the hit, Alonso covered his race well. However, the former Ferrari driver started the race in P3 and was in contention for a podium finish.
ADVERTISEMENT
Article continues below this ad
Alonso shared his point of view after the race. During the post-race interview, the former McLaren driver stated, "It was a first lap incident, these things happen especially in that corner. There are a lot of things that are going on and people normally cut the corner in Turn 6 and rejoin the track in Turn 7."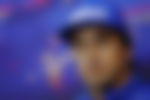 The Alpine driver also compared the shunt with Hamilton's clash with his former Mercedes teammate, Nico Rosberg. The 2014 Belgian Grand Prix race saw Hamilton retire after colliding with Rosberg. "It's a tricky part of the circuit, it was a racing incident, nothing [else] to say," Alonso concluded.
ADVERTISEMENT
Article continues below this ad
WATCH THIS STORY: Lewis Hamilton doppelganger joins the latest addition to the Call of duty franchise
The race saw the British international move further down from his chase for the Championship. While Verstappen collected 26 points at Spa, it was nothing for Hamilton in the end. The 2020 F1 champion is now 138 points behind leader Max Verstappen and 24 points behind his teammate George Russell.
Edited By: Ranvijay Singh