Lewis Hamilton Shares Heartwarming Story of Three Year Old Fan's Race Week 'Buddy'
Published 08/28/2021, 5:38 AM EDT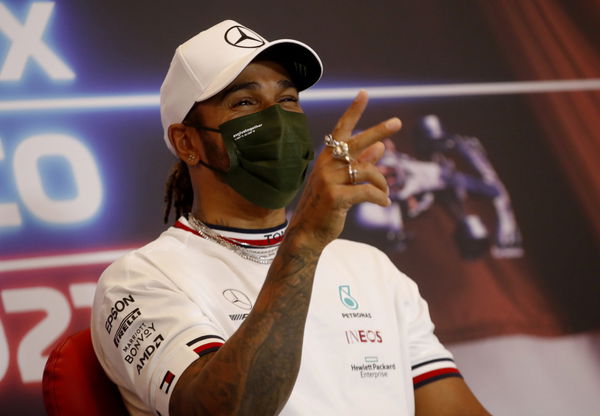 ---
---
In the 14 years of his career, Lewis Hamilton has thrived off the support of his fans. The cheers on the grandstands fueling him, Hamilton has mostly missed out on that feeling since the 2020 season. Nonetheless, fans have made up for the silence on the circuit with tremendous support for the champion online. Recently, Hamilton went on Instagram to reveal a heartwarming recent addition to the Hamilton fan club.
ADVERTISEMENT
Article continues below this ad
Hamilton re-shared a post someone had sent him; it was of a three-year-old fan and her new toy. The child's parent had crocheted a Lewis doll for the little F1 fan so that "she has a buddy to enjoy race weeks with."
ADVERTISEMENT
Article continues below this ad
The little plushie was complete with Hamilton's fashionable dreads, a big smile, and the Mercedes jumpsuit. The gesture melted the world champion, as he stated, "it's warmed my heart so much."
A lot have fans have taken to social media to wish Lewis luck for the tough battle in the second half. Lewis' physician and best friend, Angella Cullen, re-shared encouraging posts from fans around the globe.
Lewis Hamilton looks back at the first half
Hamilton states he doesn't remember much of the first half. All he knows is it has been a challenging time for the team as a whole. "It was difficult, very, very difficult for all of us…  The pressure has been immense for us in terms of getting operations right and make sure you've taken a step forward and not sideways or backwards."
Max Verstappen has made the otherwise smooth drive to the top extremely difficult for Hamilton. The reigning champion has faced some heated moments with his rival, making the 2021 season so much more interesting. Hamilton described his experience with Verstappen so far. "In terms of understanding the driver you're racing with, that's an interesting process."
ADVERTISEMENT
Article continues below this ad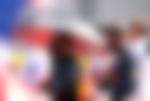 Although the challenge has been intense and only promises to increase in the second half, Lewis isn't focused on his competition. "I'm always racing against myself, I'm always trying to improve and better how I perform and that's really my focus."
Watch this story: From Serena Williams to Chris Hemsworth: Celebrities Lured by the Glitz and Glamor of Monaco
ADVERTISEMENT
Article continues below this ad
As the Belgian GP weekend has begun, Hamilton didn't have the best practice sessions. With the qualifying yet to take place, it will be the battle between the machines to see who starts the race at Spa. It really is Hammertime for the champion.