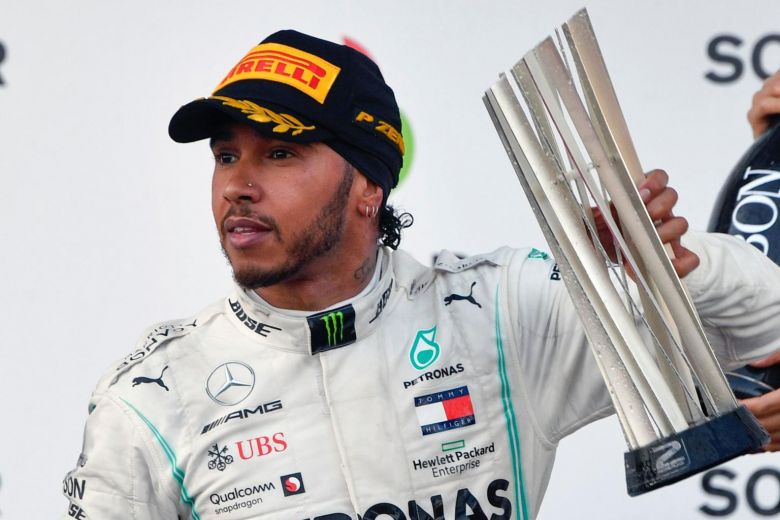 Reigning World Champion Lewis Hamilton had a strong message for his fans and rivals on his first day back at work. In a short clip posted on Mercedes' official twitter page, the Briton set out his goals for 2020.
Lewis Hamilton gunning for number 7
Hamilton,35, wrapped up a sixth Drivers' Championship in 2019. The Brit picked up a third consecutive title with Mercedes in a season that highlighted one of his biggest strengths – consistency. Despite not being the fastest driver or having the fastest car on some occasions, Hamilton managed to pick up maximum points.
In the winter break, Hamilton proclaimed that he would be operating on 'another level' in 2020. The Brit maintained that he would function like a machine in the upcoming season. Hamilton reaffirmed this in his latest video.
"The training's just been different this year"
"The feeling I have, physically and mentally is on another level compared to last year so that's, a real positive," said Hamilton.
Hamilton also added that he missed the fans and the immense support that he receives on race weekends. Additionally, the Brit revealed that he had a good winter break and spent quality time with his family.
"I know that you guys are all gunning for number seven!" 👊 @LewisHamilton is BACK! pic.twitter.com/vLmKNtTi8x

— Mercedes-AMG F1 (@MercedesAMGF1) February 12, 2020
More importantly, Hamilton also acknowledged the prized seventh World Championship.
"I know you guys are gunning for number 7, but we've got to take it one step at a time," said Hamilton, with a cheeky smile.
Should Lewis Hamilton win another championship this year, he will match the great Michael Schumacher. Schumacher who currently holds the record for most F1 World Championships at 7. Additionally, the German also holds the records for most wins in the sport – 91.  Hamilton may very well beat Schumacher's tally of 91 should Mercedes work their magic again.
The Briton currently has 84 victories to his name and also holds the record for most pole positions. Hamilton won a staggering 11 Grands Prix in 2019 and may even do better, should he operate on a 'machine level'.
Hamilton also spoke about the challenges for 2020 and heading into the unknown. The Brit stressed the importance of achieving success in their testing programmes and being more efficient.
Mercedes will complete a shakedown of its 2020 car, the W11 on February 14. Winter testing begins on February 19.