Lewis Hamilton States That Bottas Does Not Need to Define His Performances
Published 12/27/2020, 3:39 AM EST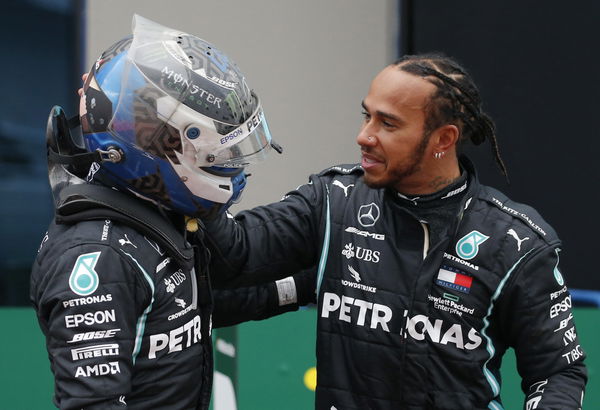 ---
---
Mercedes had a flying season in 2020, again. The Silver Arrows won their seventh title and their pilots were shinning stars again. However, one had a few questions roused to his name. Driving beside Lewis Hamilton, Valtteri Bottas had some critics burning him.
ADVERTISEMENT
Article continues below this ad
The Finn was not as impressive as his season in 2019. Even though he finished second, he was almost 130 points behind his teammate. Therefore, the questions on his career were very pertinent.
Lewis Hamilton may have defeated Bottas in the race tally, but that does not make him dismiss his Finnish teammate. Even if the Briton took the checkered flag first, Bottas was not far away. With that fact well-acknowledged, Lewis gave his partner due credit.
ADVERTISEMENT
Article continues below this ad
Earlier, he highlighted that Bottas need not render a single explanation; the pundits may judge him, and so can the press. However, in the words of the champion – Bottas is a rockstar.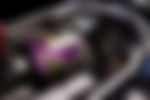 "I don't think Valtteri needs to defend his performance, and I don't feel like I need to.
"Like I said before, it's never easy having strong team-mates. It's a constant battle between you, both mentally and emotionally throughout the year," stated Hamilton.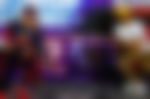 Lewis Hamilton and Bottas – Gentlemen's bond
Lewis and his teammate have been formidable partners since 2017. Both of them have always found their way through tough times, and Bottas needs to do the same, once again. However, with his supportive teammate, the journey will be easier.
Lewis highlights that being competitive every weekend is tough. However, maintaining that gentlemanly conduct while dealing with tension is an even bigger challenge. Well, the Briton highlights that they have mastered this art, and it is working well so far.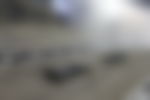 "I know next year he is going to be taking more steps, so I've got to work a way and figure out how I can find some more speed for next year," revealed the seven-time champ.
Even Bottas had a few pointers for himself. He probably wants to forget a few races in the season, especially Turkey, Istanbul Park. However, those daunting memories pave the way for future improvement.
"Of course I didn't meet my targets for the year in terms of results.
ADVERTISEMENT
Article continues below this ad
But now looking at the big picture, there are so many positive things and so many more lessons learned about driving and about myself.
"It's everything I can carry into next year, and really turn that into a strength, and try again," highlighted the Finn.
He is determined to turn the tables in the next season. Will fate favor him? We'll have to wait and watch.
ADVERTISEMENT
Article continues below this ad