Lewis Hamilton to Decide F1 Fate in 'Next Eight Months or So'
Published 03/26/2021, 5:02 AM EDT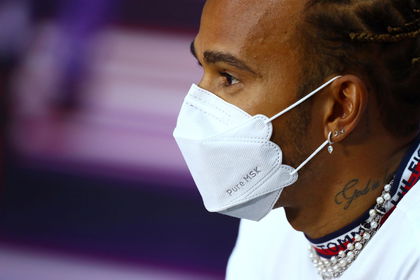 ---
---
Lewis Hamilton signed only a one-year extension with Mercedes for the upcoming season of Formula One. Hamilton will eye his eighth world title in the season but might stick around the F1 grid a bit longer.
ADVERTISEMENT
Article continues below this ad
Many suspect that this might be Lewis's last year in the sport, but Hamilton might want to be behind the wheel a bit longer as he excited by the new rules coming in next year. However, the seven-time world champion hasn't ruled out the idea of retirement.
The number 44 will continue his partnership with Valtteri Bottas for the upcoming season. The duo of talented drivers will hope they can secure the eighth title for the Brackley-based team.
ADVERTISEMENT
Article continues below this ad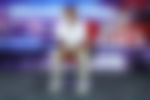 Lewis Hamilton is intrigued by the changes coming next year
The 2022 rules will change up the grid, with the aim of making the sport more competitive, Hamilton is excited about that and might consider his future plans.
He said, "In the current position, I don't feel like this is the end. Of course, we've got these changes that are happening next year which are exciting,"
"I think this looks like it could be the most exciting season yet. We've got new teams, we've got new formats, and it's closer. I don't feel like I'm at the end. So, only in the next 8 months or so will let me know. I'll find out whether I'm ready to stop or not. I don't think I will personally, but you never know," Hamilton continued.
 The Knight aims for his eighth championship
Many believe that Hamilton will win another championship this year, he is one of the strongest drivers on the grid. Hamilton only signed a year's extension as he doesn't know what the future holds but reassures that he is committed to the sport.
He said, "I'm fully invested in this season and in delivering. I still love what I do. I'm generally in a fortunate position that I don't have to commit to multiple years. So I chose to have a one-year deal, so then I could see how the year goes, and where we're at mid-year, or towards the end of the year."
ADVERTISEMENT
Article continues below this ad
"Who knows whether we'll still be in a pandemic? But it doesn't mean I'm not committed, I'm still very, very committed to the sport." He concluded.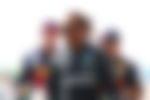 The opening race just days away, many expect to see Hamilton dominate from the opening race in Bahrain and will keep an eye on his eighth title in the 2021 season. What are your expectations from the Knight ahead of the upcoming championship?
ADVERTISEMENT
Article continues below this ad