Lewis Hamilton 'Trying Not to Drown' as Mercedes F1 Seek New 'Guard' in George Russell
Published 05/11/2022, 2:45 PM EDT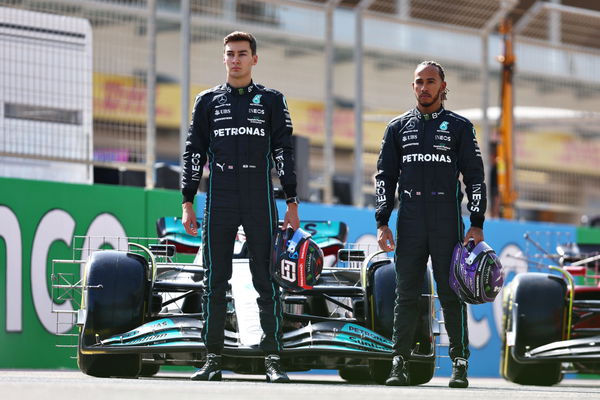 The 2022 season brought new regulations to F1. Along with the new rules came a swarm of driver switches. From drivers retiring to new rookies making their debuts. It gave the fans a chance to see some long-awaited moves get completed.
ADVERTISEMENT
Article continues below this ad
One such move was ex-Williams and Mercedes junior driver, George Russell, making the step up to the main team. However, the move has shifted the dynamic of the team. Russell has seen a strong set of performances in the first few races.
ADVERTISEMENT
Article continues below this ad
This has put his 7-time world champion teammate, Lewis Hamilton, in a position he has not experienced in a long time. Ex-F1 champion Jacques Villeneuve give his verdict on the situation.
Jacques Villeneuve on the dynamic between Lewis Hamilton and George Russell
Lewis Hamilton has enjoyed dominance in this era and he was not used to any real threat to him. Especially from within his team. However, the move of George Russell to Mercedes has put him in a tough spot. The young Britton has outperformed and outscored his compatriot in the opening rounds of the season.
Russell has 59 points to his name, 23 more than Hamilton, and currently sits P4 in the driver standings. This prompted Ex-F1 driver Jacques Villeneuve to term this a "Changing of the guard."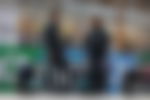 Writing in his column, the 1997 world champion wrote: "I think we have seen the final changing of the guard at Mercedes. George Russell is riding the wave, Lewis Hamilton is trying not to drown. After many years of winning without competition, it's hard to wake up and realise it's not that easy."
ADVERTISEMENT
Article continues below this ad
He added Hamilton will have to drive like his younger years if he has to get the better of Russell. Villeneuve also wrote: "But I think missing the world title last year is a heavy burden for him …He was bitter and feels that he was robbed. But you can see from the way Max drives that he didn't steal the title at all and is a deserved champion."
ADVERTISEMENT
Article continues below this ad
How will this Russell Hamilton fight pan out?
Watch This Story: Lewis Hamilton sounds off the alarm bells for Mercedes.