Lewis Hamilton Uncertain of a Long Term Contract With Mercedes F1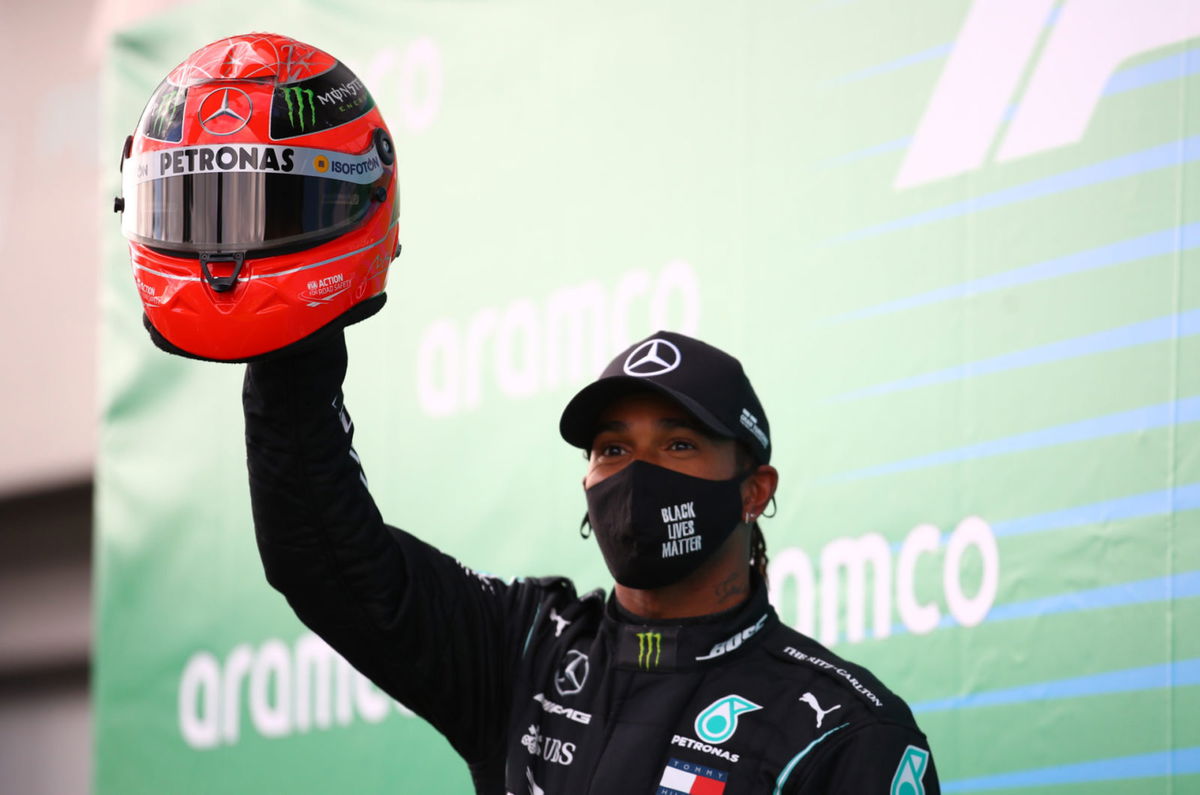 Lewis Hamilton is en route to this year's championship. Although Max Verstappen was on his tail throughout the season, Lewis held onto his lead, and how.
His form was formidable, and he has been having his fun with the team; however, his future with the Germans, that is a different question altogether.
The Briton's contract is set to expire towards the end of this season and to add to the tension, he is yet to re-sign with the Brackley-based outfit.
After 2018, Hamilton did not opt for a 3-year contract with Mercedes; instead, he went for the 2-year variant. Although Mercedes is more than eager to retain the racing kingpin, would the latter want to commit for the long-term?
"When we do sit down, normally we plan in three-year periods. But of course, we're in a different time. Do I want to continue for three years? That's also a question; there are many, many questions still to be answered," remarked the 6-time World Champion.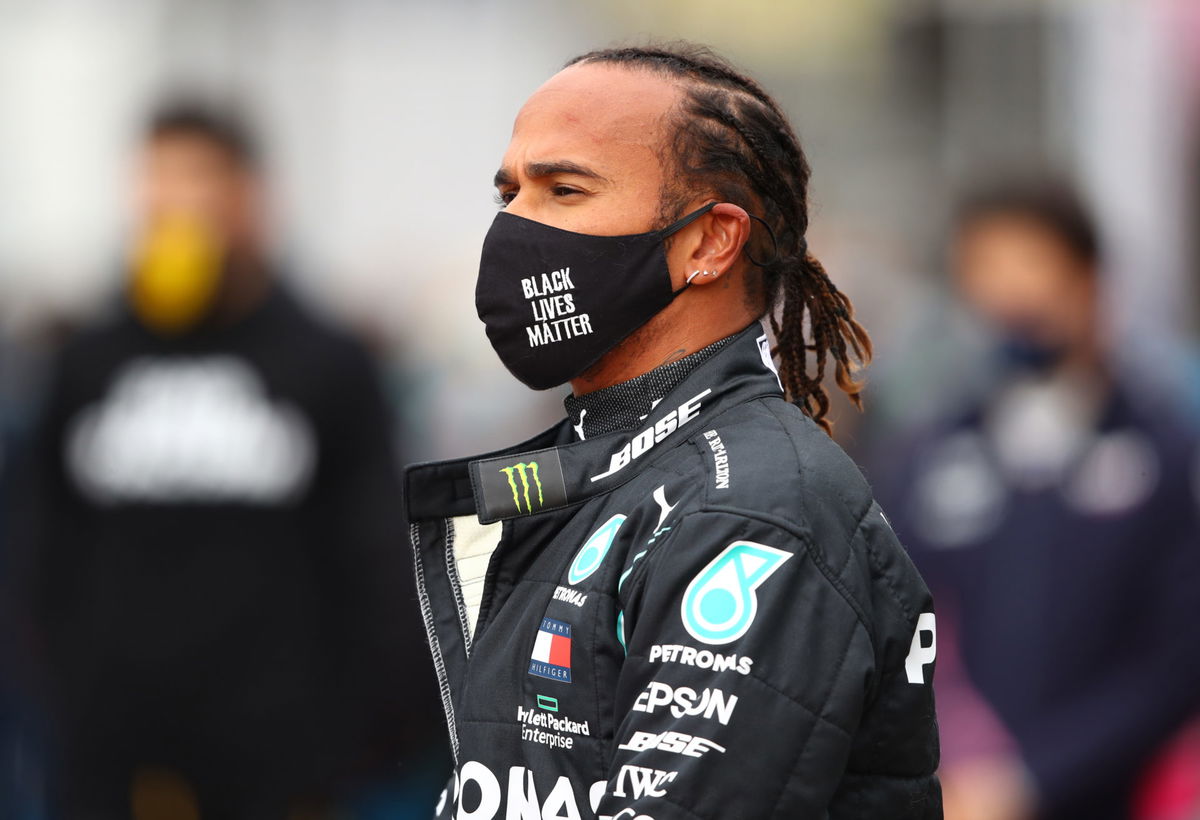 Following reports of Toto Wolff's future being uncertain with the Silver Arrows, Hamilton has not disclosed his plans with the Germans. However, he says it excites him, the new era of racing from 2022.
"We're also going into a new era of car in 2022. So it kind of excites me, what could happen in 2022, in terms of what the cars are like," replied Lewis Hamilton.
READ MORE- Mercedes F1 Reportedly Making a Big Change to Their Car Ahead of Portuguese GP Free Practice
Lewis Hamilton knows he has a secure place in Mercedes
The Briton does not have to think about his monetary side of the deal, as the Mercedes Camp is recovering fast. Under the umbrella of Daimler group, the team is back on its feet even after the draining blow of COVID-19.
"I think if you look short term, there's going to be companies and businesses that are going to be going out [of business] during this time.
"Mercedes are, I would say, now on the climb back, I think they're in a much better place but everyone's had a big hit this year," replied Lewis.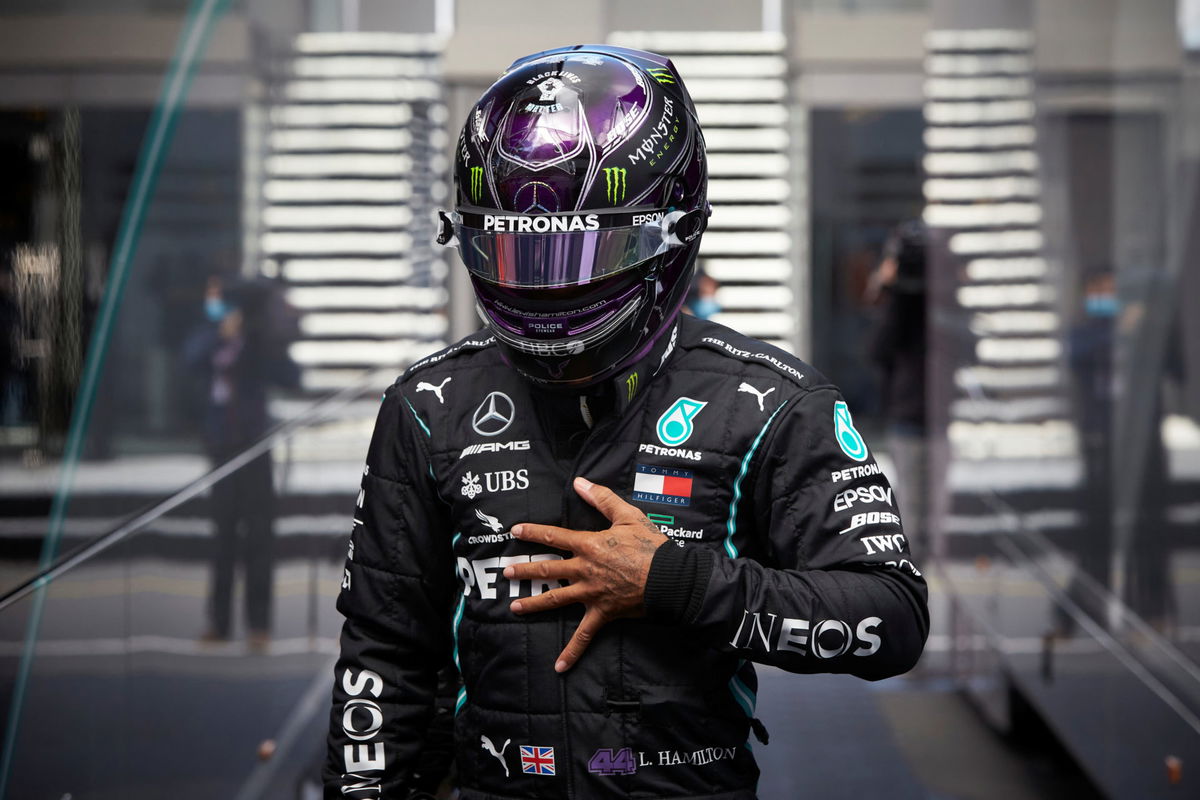 "I think I've earned the right – or the position – so far, to be able to stay for a decent amount of time. So time will tell. I can't really say too much more. Hopefully you'll hear something in the next couple of months," concluded Hamilton.
With all that the Brit has to say, it seems like a contract extension is right around the corner. However, Mercedes fans won't be resting easy until the shroud of uncertainty that covers Toto Wolff and his future is off.
The duo of Wolff and Hamilton have developed a formidable bond, and if Wolff's decision goes sideways, Hamilton may have to make a tough call. But the thought of his place being sabotaged does not worry the Briton.
Admittedly, multiple reports and rumors at one point traced the delay back to Mercedes' penchant for drama and creating suspense. However, recent developments point towards a real dilemma.
Stay tuned, for we may be in for a huge surprise soon enough.
READ MORE- "When I Start Seeing Grey Hairs"- Lewis Hamilton Reveals Why He'll Find it Difficult to Let Go of F1