Lewis Hamilton vs Max Verstappen Salary Comparison: Why Do Mercedes Pay Almost Twice as Much as Red Bull F1?
Published 11/16/2021, 8:55 AM EST
By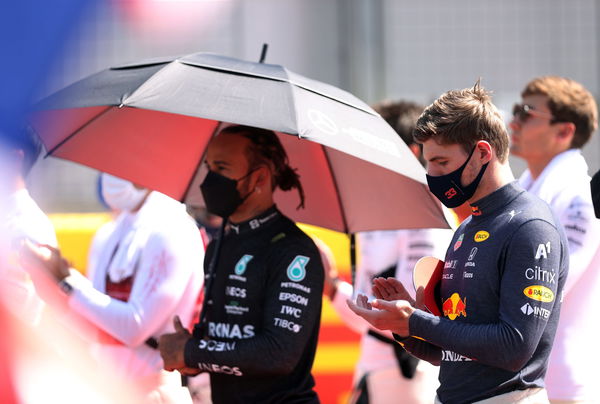 Max Verstappen might stop Lewis Hamilton from winning his fifth consecutive and record-breaking eighth Formula 1 title this year. The Dutchman is ahead of the Briton and has been for most of this season, be it race wins, pole positions or laps led.
But there's one thing Verstappen isn't ahead of Hamilton in. And that is the money he takes home in form of salary. Ever since overthrowing Fernando Alonso for most salary earned in 2014, Lewis Hamilton has consistently been the highest-paid driver on the grid.
According to Forbes, Lewis Hamilton will be paid at least $59 million, which could turn into $62 million courtesy of bonuses.
ADVERTISEMENT
Article continues below this ad
Second, to him, Max Verstappen will receive $30 million with additional bonuses, potentially turning it into $42 million.
Why Lewis Hamilton earns almost double what Max Verstappen does
The reason for Hamilton earning so much more money than Verstappen is quite simple. His name and his brand are much more established and well known than the Red Bull driver.
Hamilton has been the poster boy of Formula One for almost a decade; the 36-year-old is the unofficial brand ambassador of F1, especially in the United States.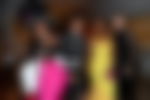 The Mercedes driver is regularly seen on talk shows, games from other sports, and pop culture events. He is also regularly featured in social media exchanges with notable names and celebrities.
Because of his friendship and involvement with other celebrities and pop culture, Hamilton has amassed a very high-profile fan following. It names that appear regularly in headlines. Be it Serena Williams, Justin Bieber or Neymar Jr, Lewis Hamilton has the 'best fans'.
Currently, he earns $12 million in endorsements alone while Verstappen earns a meager $1 million in his comparison. All of this makes Lewis Hamilton, a very marketable brand, and the first and most important he's associated with is his team, Mercedes AMG.
So, the fact that he earns double of his rival isn't that unusual at all.
Hamilton's name falling?
Yet, as all things do, this tide is changing too. Recently Hamilton fell behind Lando Norris and Max Verstappen in a global popularity survey. And now that he's approaching the other half of his career, his popularity should ideally fall and so should his marketability.
ADVERTISEMENT
Article continues below this ad
But like it's true of all, all-time greats, age, career, and idealness don't affect them.
ADVERTISEMENT
Article continues below this ad
Much like Lewis Hamilton himself says and proved in Brazil – 'still we rise.'