Lewis Hamilton Was Very 'Nervous' Sharing His Music – "Struggle With Anxiety"
Published 04/01/2021, 5:21 AM EDT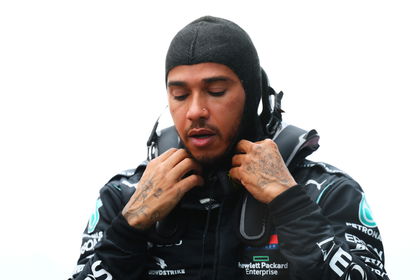 ---
---
Lewis Hamilton is quite the personality both on and off the track. Despite being a full-time F1 driver and one of the greatest of all time, he has also tried his hand at other stuff that he likes, such as music. While fans may see the seven-time world champion as an outspoken person who is always under the spotlight and has immense success attached to his name, there is another side of Hamilton; a side that keeps him grounded and makes him more human than the perfectionist machine that people think he is once he hits the track.
ADVERTISEMENT
Article continues below this ad
Speaking to Sky Sports about an Instagram live session wherein he played some of his tunes, Hamilton revealed that he gets extremely anxious and nervous at times.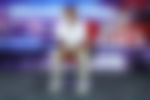 He said, "Oh man! I was so nervous. People will never know it, but I struggle with anxiety.
ADVERTISEMENT
Article continues below this ad
"I've been doing music a long, long time. But I never got into it with the goal of putting it out and being a pop star of anything. I just love creating."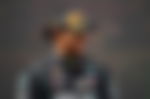 Lewis Hamilton opens up on his love for creating music
Despite his F1 career dominating the headlines, and rightly so, Lewis has also managed to supplant it by working on music in the background.
Could this be his future career once he's done with motorsport? Who knows? But Lewis reveals that music has always been something very close to him.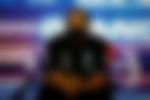 Speaking about his journey with music, Hamilton said, "Ever since I was like 12, 13, I was strumming in my room and trying to write down lyrics.
ADVERTISEMENT
Article continues below this ad
"Most of the time I felt this was c**p. But then I'd pick it up again and just never gave up. I do it today and I realize it is quite therapeutic."
While music will continue to be an integral part of his life, Lewis knows he has a bigger task at hand. An eighth world title is in sight and to achieve it he took the right steps in Bahrain, winning the race.
However, it was far from easy, and Lewis can thank the Mercedes strategist and his lucky stars. He'll know he'll have to be at his best to stop Max Verstappen from ending his dominion.
ADVERTISEMENT
Article continues below this ad
Will the Mercedes ace succeed? We shall soon see.