Lewis Hamilton Who? When the F1 Champion Was Denied Entry Into Paddock
Published 04/14/2021, 5:38 AM EDT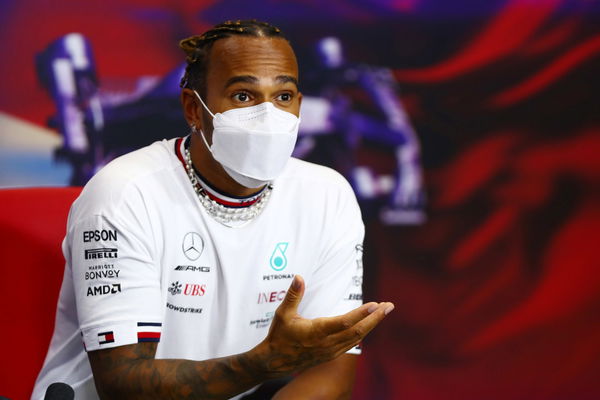 ---
---
Misidentifying someone else for an F1 driver could be a possibility. But has someone ever misidentified a driver themselves? That too at an F1 event? That too by security personnel? What are the odds of that happening? Well, apparently the odds of that happening may be low, but never zilch, as Lewis Hamilton found out to his disappointment.
ADVERTISEMENT
Article continues below this ad
The Mercedes superstar may be the face of F1, but when he has got a helmet over his head, people may think he is trying to sneak into the paddock; or at least that's perhaps what a certain security personnel thought.
In a hilarious clip on YouTube, one can see Hamilton being stopped by a security officer from going into the paddock. The security personnel asks Lewis, who is fully clad in his racing gear, if he has got a pass to enter. Lewis, who is absolutely baffled by the question, replies saying, "I'm a driver!"
ADVERTISEMENT
Article continues below this ad
Ironic that it happens to the most recognizable driver on the planet. But the man at security was only doing his job after all.
Well, Hamilton would certainly hope that such an incident doesn't repeat itself at the next race in Imola, lest he may not be allowed into the paddock and prevented from starting the race.
It is an incredibly far-fetched thought, but perhaps Max Verstappen wouldn't mind something out of the ordinary to give him a foothold in the title race!
Can Max Verstappen catch Lewis Hamilton out at Imola?
The Mercedes driver had begun his season in the best way possible. An unlikely win in Bahrain puts Lewis seven points clear of the Red Bull man. However, for most of the weekend, it was Verstappen who appeared the quickest.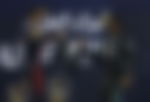 Hamilton has already conceded that this could be his toughest season yet. But it is up to Red Bull and Verstappen to take the fight to the reigning champion.
ADVERTISEMENT
Article continues below this ad
While the RB16B looks like a better car than the Mercedes, Verstappen's results in Italy will be a cause for concern. The Dutchman has failed to score a podium in his eight outings there; in fact, in all three Italian races last year, Max ended up with a DNF.
Will he finally get the right dose of luck at the ninth time of asking? Only time will tell.
ADVERTISEMENT
Article continues below this ad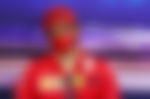 Trending Stories