Lewis Hamilton Will Be an 8 Times World Champion Before Retiring: Former F1 Champion
Published 06/14/2020, 9:11 AM EDT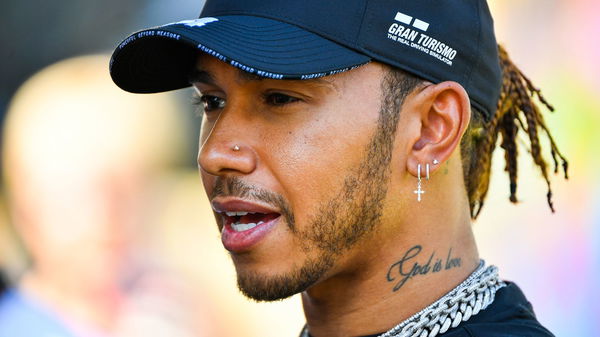 ---
---
Former F1 world champion Nigel Mansell recently spoke about his faith in Lewis Hamilton. In an interview with the Daily Mail, he described his admiration towards the Mercedes driver despite him racing in an "anesthetized" era.
ADVERTISEMENT
Article continues below this ad
Mansell spoke about how there was practically no chance for Hamilton leaving for Ferrari. Especially after considering their deal with the budding Carlos Sainz. He felt there was no reason as to why they would pick a driver as experienced and accomplished as Lewis. Nor does he want him to leave Mercedes which is currently the best constructor. "If Lewis wants to chase history he will probably find Mercedes is more stable now," he added.
Mansell praises Lewis Hamilton
ADVERTISEMENT
Article continues below this ad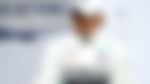 Apart from this, he mentioned the era of Formula 1 in the 80s and 90s which involved Ayrton Senna's death and Niki Lauda's freak accident.  He spoke about how he believed Hamilton could have handled himself well in similar situations. "Lewis would have done well in those circumstances, but it is very, very difficult to compare eras". 
At the same time, being a British racer himself, he is all for Hamilton winning his 7th championship. Especially after considering his other favorites, Ferrari who have lately been making too many unfortunate mistakes. He said there was no probable reason why he didn't see Hamilton not being known as the greatest driver of his country if he achieved the feat.
Does he consider him the best ever? Maybe not.  "I always say Fangio because those who drove in that era — and I think Lewis would agree — were the true heroes because they had no seat belts, no proper helmets, no proper goggles and at times no gloves," he added.
Lastly, Mansell compared him to 7-time world champion Michael Schumacher. He said both received remarkable support from their constructors. "Lewis just has to keep his feet on the ground, make his own decisions, and be happy with them." This goes on to show how much he is vouching for his fellow British driver. Will Lewis satisfy Mansell this season? Or will the pandemic play spoilsport? Only time can tell if we will witness the current season or directly head towards a completely restructured 2021.