Lewis Hamilton "Will Get Frustrated When Things Don't Go His Way" – Brawn
Published 05/25/2021, 1:49 AM CDT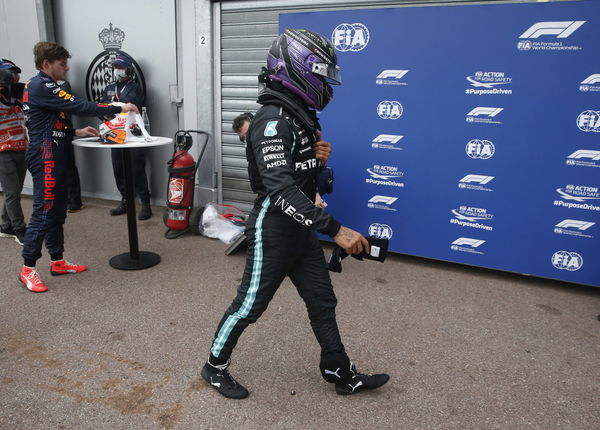 ---
---
The Monaco Grand Prix turned out to be a rather chaotic weekend for Lewis Hamilton and his crew, as a poor team effort saw them head out of Monte Carlo, securing a measly seven points.
ADVERTISEMENT
Article continues below this ad
The seven-time world champion struggled throughout the weekend, with the Charles Leclerc incident in qualifying forcing him to line up P7 on the grid. And then followed a rather disappointing race strategy from Mercedes that saw the Briton suffer throughout the race.
Despite the DNF from Valtteri Bottas and a DNS from Leclerc, Hamilton could manage only P7 by the time he arrived at the checkered flag. Moreover, his disappointment was quite evident, as he constantly blasted at Mercedes through the team radio during the course of the race.
ADVERTISEMENT
Article continues below this ad
This ultimately led to fans wondering whether this race could mark a potential fallout between the Stuttgart outfit and their hero, Hamilton. Well, Ross Brawn doesn't think so.
The F1 managing director is quite confident that Mercedes and Hamilton will leave the Monaco GP behind and regroup, considering their positive relationship in F1.
Lewis Hamilton is a fierce competitor: Brawn
The former British engineer opined that Hamilton hasn't had such a tough weekend in years, which may have led to the defending champion letting out his frustration.
"Lewis was clearly agitated with the way his weekend was going in Monaco. And that frustration boiled over in the race when he was unhappy with how his strategy was playing out," he reckoned on F1's The Ross Brawn Column.
"He's a fierce competitor, so it should be expected that he will get frustrated when things don't go his way. He has rarely had to experience this, so he's a bit out of practice in handling these things.
ADVERTISEMENT
Article continues below this ad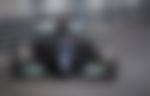 "Yes, he was pretty robust but when he reflects on this weekend, I'm sure he will look at it differently. Mercedes and Lewis have been together for a long time and know each other well. So, they will get over it. It won't be an issue."
The next stop for F1 is at Baku, and Mercedes will rise up as the favorites considering their successful past on the circuit. Of course, results haven't always gone their way since the entry of Azerbaijan GP, but their dominance has been quite noticeable.
ADVERTISEMENT
Article continues below this ad
Hence, will Mercedes return stronger for the weekend in Baku and reclaim their lead from title rivals, Red Bull Racing? Only time will tell.