Lewis Hamilton Will Never be Greater Than Michael Schumacher: Toto Wolff
Published 12/11/2021, 5:15 AM EST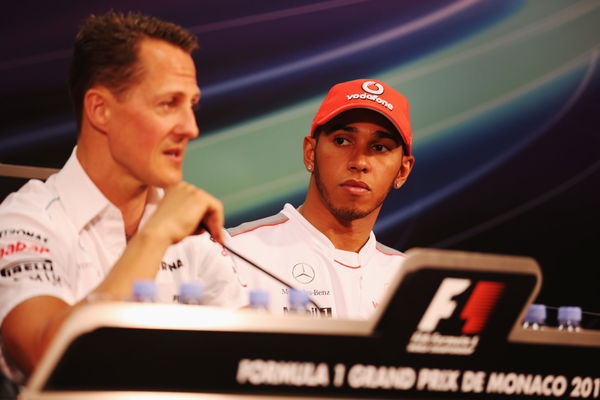 Lewis Hamilton and Michael Schumacher are two of the greatest drivers in Formula One; both have seven world championships to their name. Even though Lewis is on the verge of breaking the German's record this season, Team Principal of Mercedes, Toto Wolff states that no one is bigger than Schumi, not even his own driver.
ADVERTISEMENT
Article continues below this ad
The debate of who is the greatest driver of all time in Formula One could be settled this weekend in Abu Dhabi if Hamilton takes home his eighth title in Formula One. However, for Wolff, Schumacher will still be the best regardless of how many titles Britain's Knight wins.
Wolff feels that Schumacher will still be the best even if Lewis Hamilton has more championships.
ADVERTISEMENT
Article continues below this ad
Many hold the Ferrari legend in high regard; winning seven titles in the sport made him a legend. But, history could change this weekend; if Hamilton beats Max Verstappen, he would be crowned as the world champion for the eighth time. But, even if Lewis wins more he won't be on the same level as the German driver, according to Wolff.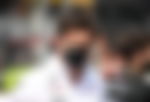 Speaking in an exclusive interview with Bild, Wolff said, "No one will ever be taller than Schumi. Even if the statistics would see Lewis ahead. But Michael has shaped a generation like no other, he is iconic. You can't make comparisons across generations. Lewis is the greatest of his generation." (Translated from German via Google)
Watch Story: From Shocking Lewis Hamilton Crash to Ferrari Pit Stop Blunder: Most Sensational Moments in Bahrain GP History
The Knight is on the verge of making history in F1
ADVERTISEMENT
Article continues below this ad
After winning the Saudi Arabian Grand Prix last weekend, Hamilton was all set for his final battle against Verstappen. However, in. FP1, it was the Dutch driver who came on top, while Hamilton had to settle for third on the timesheet.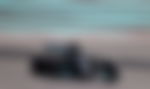 But, in FP2, the Knight redeemed himself by setting the fastest lap of the session. Now, Hamilton is hoping to carry the same pace in FP3 and the intense qualifying session later in the day.
ADVERTISEMENT
Article continues below this ad
What are your predictions for the Mercedes driver this weekend? Can he beat the Red Bull prodigy to take home another title? Let us know what you think in the comments below.