Lewis Hamilton Won't 'Make a Difference' in My F1 Career: Russell
Published 01/29/2021, 11:54 AM EST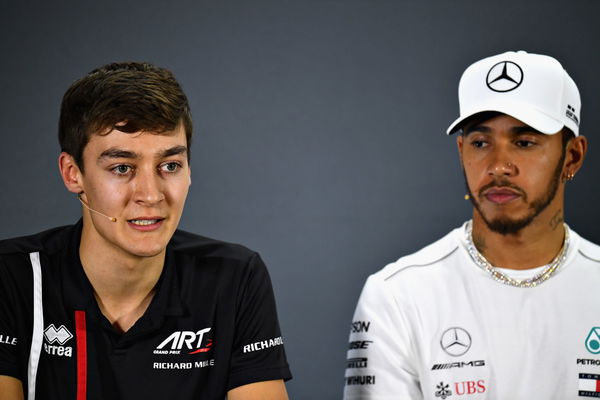 ---
---
Williams' driver George Russell is credited as one of the torchbearers to take the sport to greater heights. He had the opportunity to show his ability during the Sakhir Grand Prix when he was picked as the replacement for Lewis Hamilton.
ADVERTISEMENT
Article continues below this ad
The World Champion tested positive for COVID-19 and was required to self-isolate. This meant George Russell would be driving Hamilton's car. However, Russell had to deal with being uncomfortable in the car as it was not built for him.
This did not stop him from impressing everyone with his driving ability and composure. Garnering praise from the Mercedes boss Toto Wolff and from the World Champion Lewis Hamilton, who called Russell the "future of F1".
ADVERTISEMENT
Article continues below this ad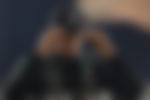 Making the most of the opportunity
In a recent interview with The Sportsman, the Brit spoke about his experience driving the car and how he looked at the opportunity that was presented to him.
He said, "I went into it with the approach that it's not going to break my career but could potentially make it and I think it was a massive stepping stone to, I hope, a long future in F1 to come.
"I was really grateful for the chance, obviously not in the circumstances I would have wished, but nevertheless with the short notice we had, it gave me a chance to show what I can do from the front."
While the race did not go according to plan due to technical errors, Russell showed that he was a great driver. He admitted that the fact that Mercedes chose to rely on his services did wonders for his confidence.
Respect for Lewis Hamilton
When asked about the praise he received from Lewis Hamilton. Russell proclaimed his respect for Hamilton, saying "Lewis is a legend, obviously the greatest and statistically he will be the greatest of all-time by the end of this year, I'm sure.
"I've got the utmost respect for him, for what he does on the track, how he deals with the engineers, and so my respect for him has grown tremendously in the last four years or so."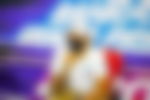 I've got to do it myself
ADVERTISEMENT
Article continues below this ad
However, the Williams driver claims that he cannot let all the praise and admiration get in his head. "To receive such high praise means a huge amount, but equally I don't let it affect me because Lewis isn't going to make a difference in my career.
"I've got to do this, I've got to go out there and perform on the track. It doesn't matter if every single driver says I'm the greatest if you don't perform. You do your talking on the track."
ADVERTISEMENT
Article continues below this ad
George Russell proved himself to be a great driver and has shown that he posses the necessary mindset. Emphasizing that he is the only one who can make his career and that he has to work towards that goal and not slip up along the way.