Lewis Hamilton Would Get His 'A**' Beaten If He Didn't Drive a 'F*cking Mercedes' – Bill Burr
Published 06/29/2021, 4:00 AM EDT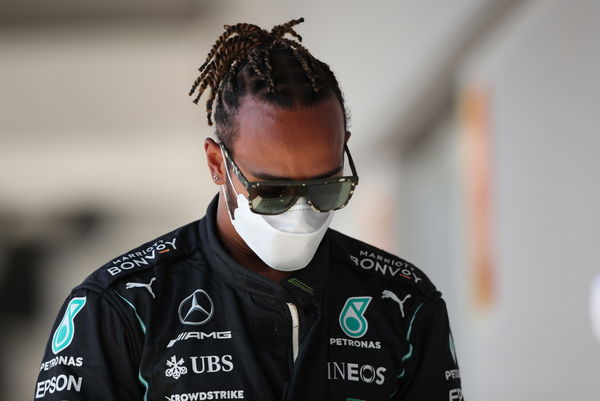 One of the most famous stand-up comedians of the United States, Bill Burr, managed to grab the attention of several F1 fans on Monday, thanks to his usual weekly podcast. And of course, the topic was surrounding Lewis Hamilton after he failed to win the race at the Styrian Grand Prix.
ADVERTISEMENT
Article continues below this ad
The American re-ignited the speculations around Hamilton's success in F1, as he reckoned the Briton found himself as one of the greatest F1 drivers with the help of a dominant Mercedes.
What's more, Bill also opined the seven-time world would have gotten his "a*s" beaten by others had he possessed a moderately slower car.
ADVERTISEMENT
Article continues below this ad
Lewis Hamilton drives for Mercedes: Bill
The 53-year-old laid strong claims that the Briton wouldn't be in this position if not for Mercedes while featuring in his personal podcast show.
"He drives for Mercedes," Bill said while featuring in the 'Bill's Monday Morning Podcast' episode. "I'm not saying he's not the best driver, okay? But there are a bunch of drivers that will be beating his a** every fu*king week if he didn't drive for fu*king Mercedes and had a different fu*king car, alright?"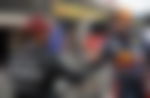 Hamilton holds an astonishing six championship titles with Mercedes, with his reign in F1 kindling in 2014 when the sport announced the arrival of the hybrid era. After almost eight years now, the Briton is finally under immense pressure, and prone to more mistakes on the track, thanks to Verstappen.
Shut the fu*k up about Hamilton: Bill
The American was particularly disappointed with F1 commentators focusing more on Hamilton's fastest lap point than on Verstappen, who had won his fourth race of the season.
ADVERTISEMENT
Article continues below this ad
"Max Verstappen won the race. Shut the fu*k up about this fu*king j*rk-off, who gets one goddamn point," Bill said. "And I shouldn't even be upset with him because he's not the one doing it. So, my apology to Lewis Hamilton. I shouldn't have said that."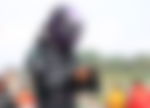 Overall, with each passing weekend, more Red Bull threats are engulfing Hamilton, and the scenario of him beating Michael Schumacher's 7-title record seems a bit too far-fetched.
ADVERTISEMENT
Article continues below this ad
Hence, amidst such hatred surrounding Hamilton, will he find a way to prove his worth over the approaching race weekends?
Watch Story: Lewis Hamilton: Ranking His F1 World Titles From 2008 to 2020